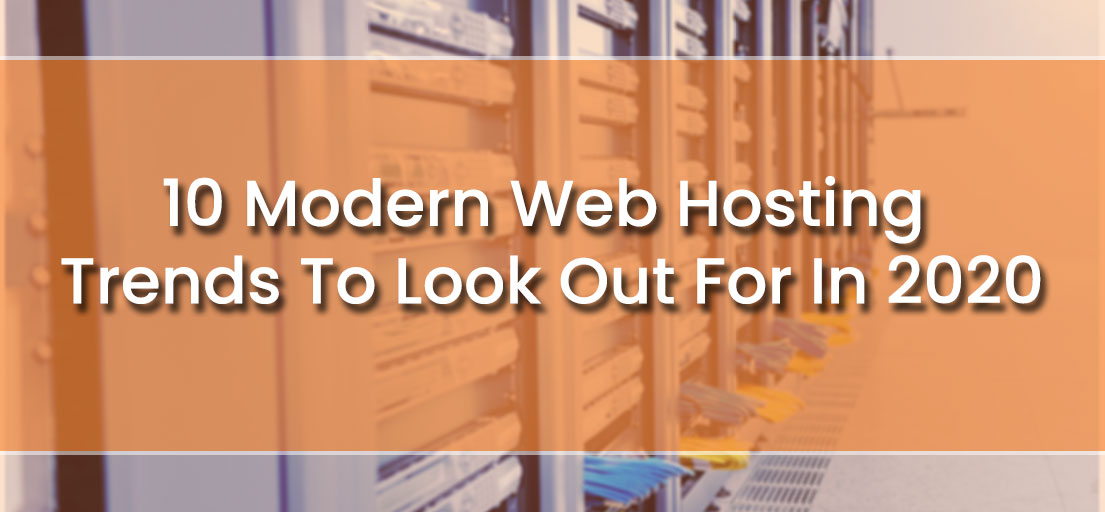 03 Dec

10 modern web hosting trends to look out for in 2020

Web hosting is one of the significant parts of the website development process that nobody can afford to screw up or neglect for their business growth. For beginners or new business owners, this is a platform that builds the strong foundation of the website. It is considered as a medium through which we can upload the content and then it could be visible on the servers.

Thanks to modern web hosting technology, businesses can go from basic and obsolete platforms to highly advanced solutions to improve the growth of their business.

In today's modern web hosting world, upgraded software solutions, and various technical protocols can provide benefits to both browsers and entrepreneurs.

Before diving deeper, here is a brief insight into modern web hosting trends that could be impacting your business in 2020:
Cloud hosting solutions

Latest authentication protocol

Green hosting- use of Eco-friendly servers

Choose improved website builders

Optimized hosting solutions for CMS

Virtualization software in web hosting

Smart security protocols

CMS specific automated backups

Advanced security checks

Hardware upgrades
Cloud hosting solutions: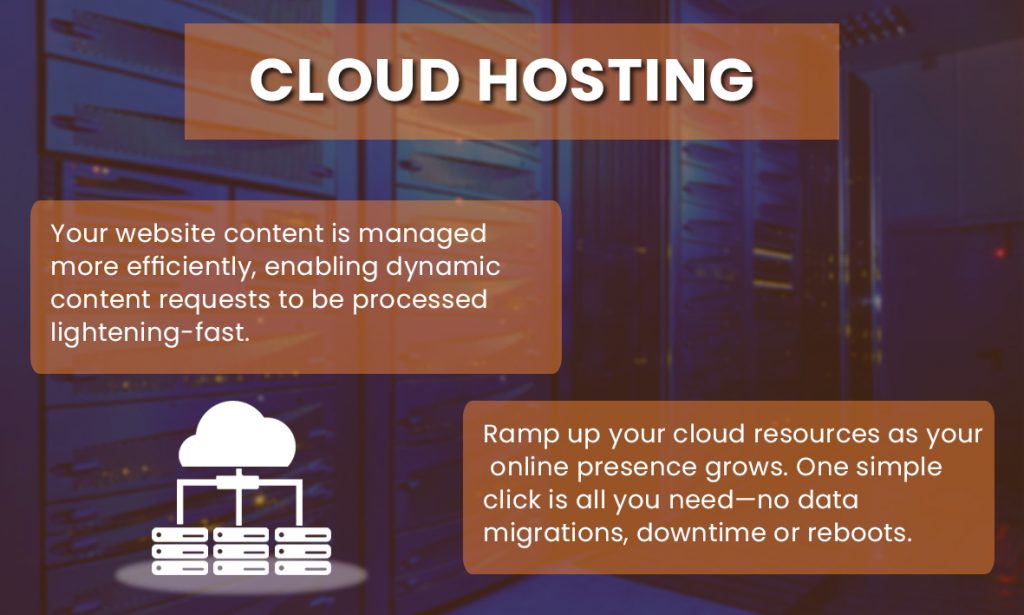 Cloud hosting is a type of virtual hosting solution where all the details are stored on your virtual cloud server. One of the biggest advantages of choosing cloud hosting solutions is you can pay according to your business requirements. The virtual cloud can be easily scaled to small or large size which is dictated by the traffic of your site according to live analysis. Cloud hosting would be offered by many hosting companies in 2020, so it's important to stay updated with the latest trends and techniques offered by web hosting companies next year, as they can provide competitive plans and packages suitable for your business growth.
Latest authentication protocol

To ensure the safety of confidential information and user's privacy is one of the most important concerns of web hosting services. The days are gone when a simple password could help you protect from spammers and hackers. Now your websites and data are vulnerable to a lot of advanced malicious threats that cannot only hack your business or personal accounts but can also disturb the functioning of extremely protected portals and government websites.
In 2019, most of the web hosting companies in the UK has introduced the two-step verification process where users are required to take some extra steps for additional support and protection. It would be only relying upon entering your special security code that is sent to the mobile phone or email ID which could be used to access your website.
On the other hand, their plenty of essential security portals such as SSL certificates, firewall protection, anti-malware solutions, data encryptions and more embedded into your advanced hosting solution for improved data protection.
Green hosting- use of Eco-friendly servers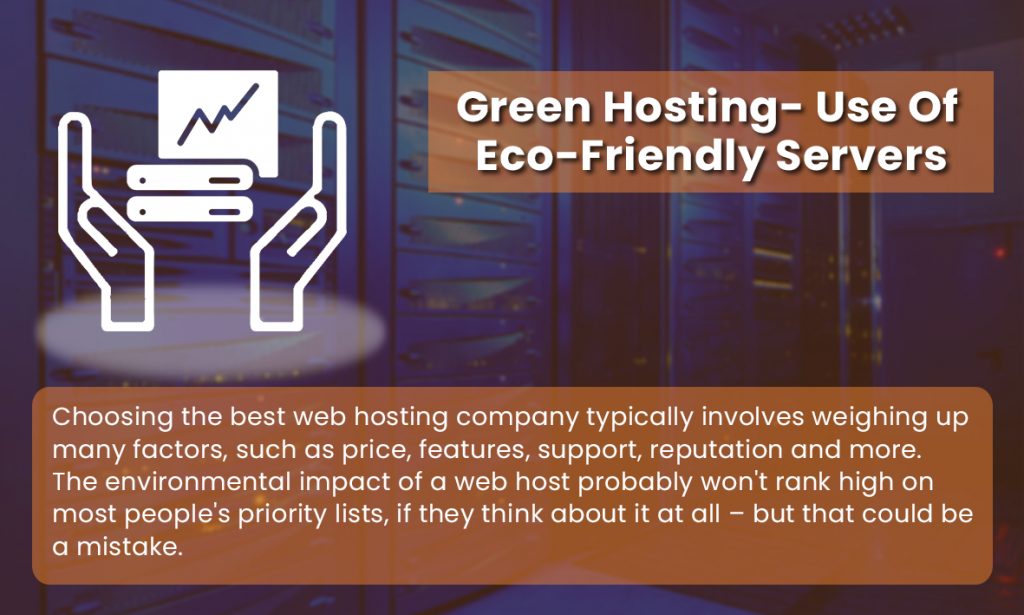 Green hosting is expected to gain grounds in 2020 as the trend has already got huge popularity in 2019. The concept of running your blogs and website on highly advanced eco-friendly servers and network devices seem appealing to all the individuals and company culture throughout the world.
Green hosting would eventually involve the utilization of routers, switches, servers, and multiple other devices on low consumption procedures which can be recycled and reuse whenever possible.
The entire internet activities include, data downloading, data running, website browsing and everything is significantly contributing to the extreme draining of powerful resources in the company. Therefore, to resolve all the issues, Google has introduced the efficient and eco-friendly green servers that have been using wind energy credits to power the data and all the websites. Switching over to that renewable green energy hardware can prove highly profitable as they generate more traffic and offer increase revenue.
In 2020, most of the web hosting companies in the UK, US and Canada will offer their customers green hosting solutions that would be perfectly optimized for the company's hardware. As a web hosting company, you must need to invest in some green energy credit points and then add different energy-efficient provisions in your plans and package.
Choose improved website builders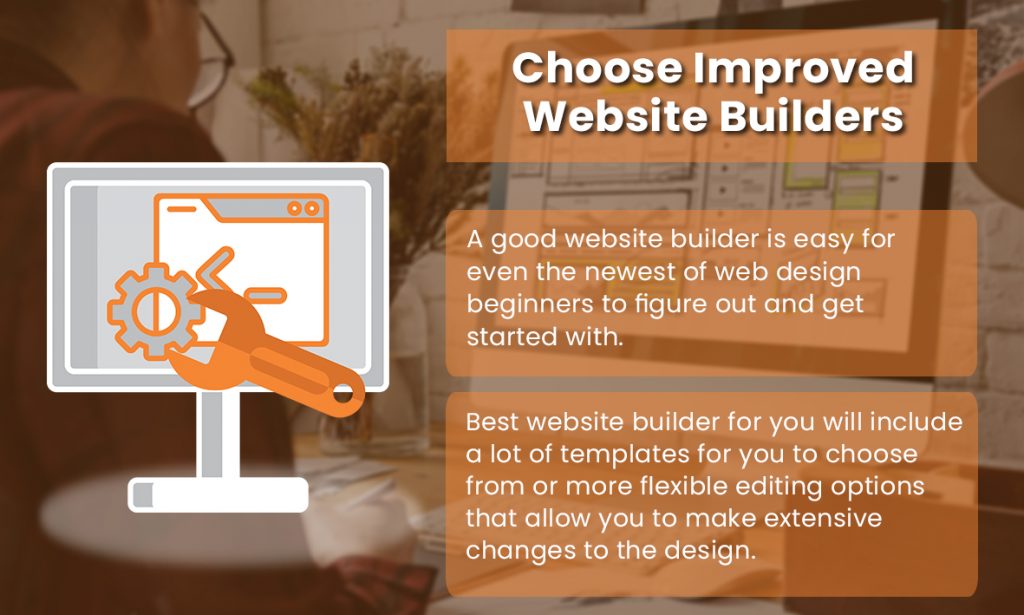 The rise of website builders is probably a new trend that you need to look out for 2020. Website builders usually help in designing, development, and promotion of your website in just a few simple clicks. These are the free website builders that come along with the WYSIWYG interface, latest tools for SEO, editing ideas, and even provide free web hosting. These are the enhanced website builders that may become a threat to web hosting companies.
However, the fact is, simple web hosting with limited features is not as valuable as the service offered by a reliable company. This old trend will soon expire and replace it with new trends. The trends that may bring in something more amazing to the table that also offers their customers some best value for the money.
For example, quarterly reviews, smart security checks, and daily updates simply work wonders, especially for an e-commerce site. Besides that, there are some other perks, which include quick domain registration solutions, efficient cloud storage, wide databases, and enhanced uptime guarantees.
Optimized hosting solutions for CMS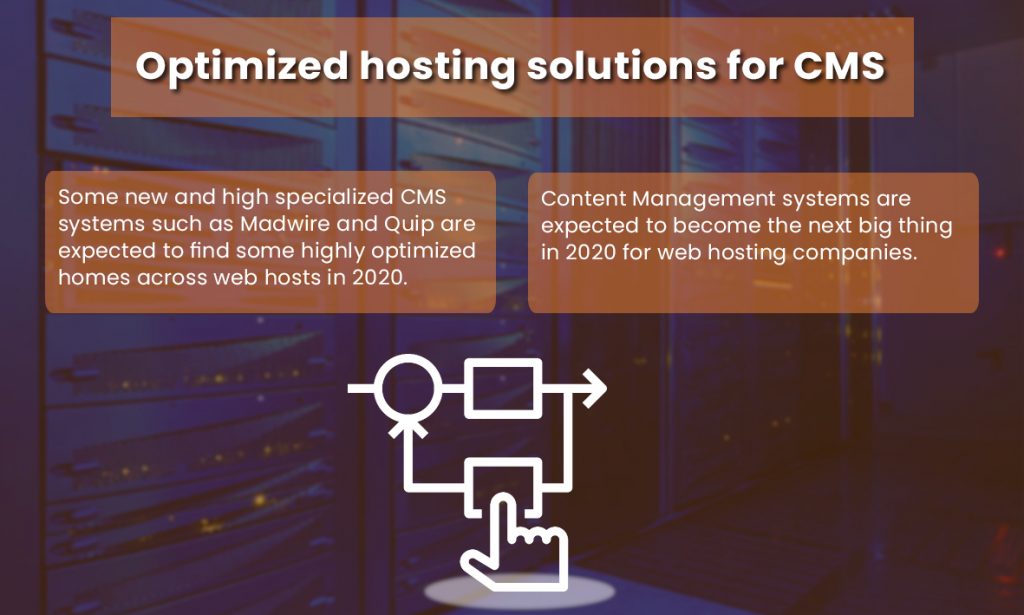 Content Management systems are expected to become the next big thing in 2020 for web hosting companies. They are not only expanding the scope of web development but also offering some advanced tools, techniques, and features for the progress of your business. So, being an entrepreneur, it is a highly lucrative business decision that can provide powerful CMS features for all potential customers.
Some new and high specialized CMS systems such as Madwire and Quip are expected to find some highly optimized homes across web hosts in 2020.
Word Press optimization has become a continuous trend in web hosting, multiple hosts are offering simple installation solutions and enhanced plugin compatibility.
Virtualization software in web hosting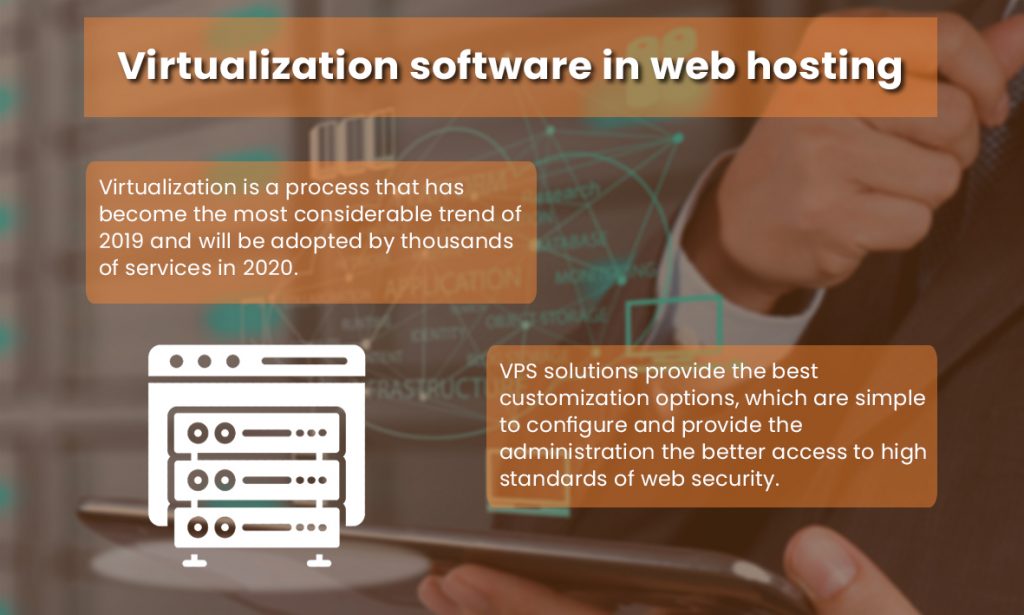 As we all know that most of the web hosting companies are still finding themselves stuck in data center solutions and physical servers; but the fact is, the companies in 2020 may switch to virtualization for managing the entire web hosting solutions.
Virtualization is a process that has become the most considerable trend of 2019 and will be adopted by thousands of services in 2020. Professionals have also experienced a greater decrease in their dedicated hosting plans over the past few years, which are now being replaced by advanced virtual private servers. VPS solutions provide the best customization options, which are simple to configure and provide the administration the better access to high standards of web security.
VPS-based hosting may become a dominant trend in 2020. Also, most of the companies have been planning to change their business strategies and investing more on some small but enhanced servers instead of their huge investment in massive server management.
Smart security protocols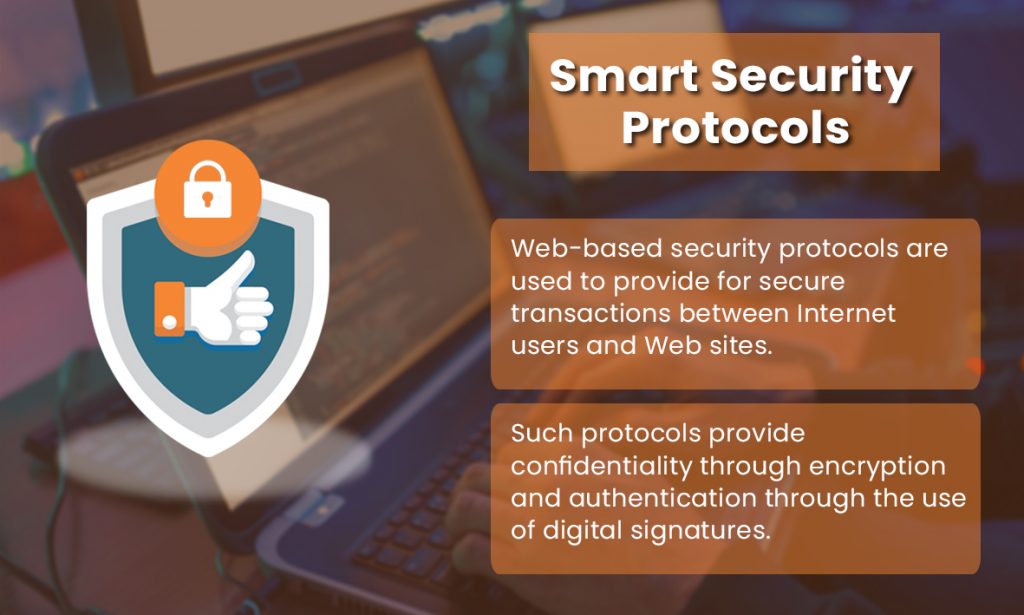 In 2019, there are a lot of companies experienced some serious data violations and cybersecurity leaks. These sensitive aspects have triggered web hosting businesses to carefully demonstrate internet security solutions as well as introduce some essential upgrades in the system and server.
2020 is expected to see some enhanced security measures that would significantly help business owners build a well-protected and safe environment for internet browsing. Most of the web hosting companies in the UK are already offering high standard SSL certificates and strong security encryptions that keep the customer data protected from hackers and malware attempts.
Besides that, there are some other advanced security options involve that help improve password management solutions and assist in launching daily updates to remove all the bugs from your system.
As I have discussed earlier that many web hosting companies are also applying the two-step verification process, where users will be required to enter a security code sent to their mobile phone or email ID for more advanced protection.
Furthermore, users may see the captcha security options, and sometimes puzzles that prove you are not a robot before getting access to the website.
CMS specific automated backups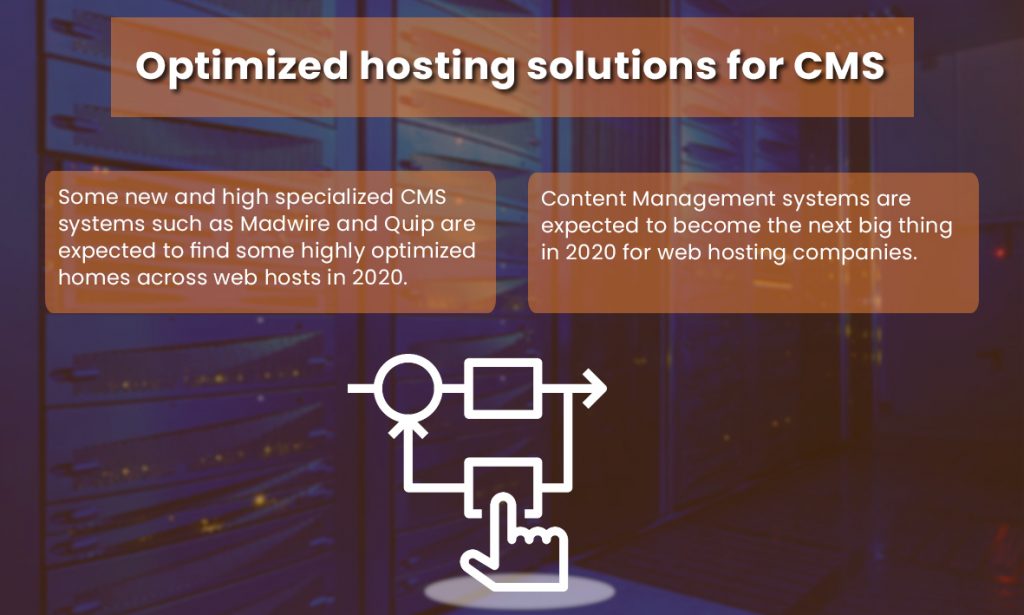 Many hosts provide automated backup solutions, but before 2019 the services were majorly focused on huge data sets and multiple large folders.
Therefore, with the huge popularity of platforms like WordPress and Joomla, you can expect to observe hosts providing CMS-specific backups in 2020. These backups will generally restore the information you have lost on the website. This would be a more efficient and quick way to back up the site as compared to archiving your overall server space.
However, CMS-specific backups usually take less room and can manage things in short intervals. It is also possible to replace weekly or daily backups by hourly backups or backups that can occur if some significant change has witnessed on your website.
Advanced security checks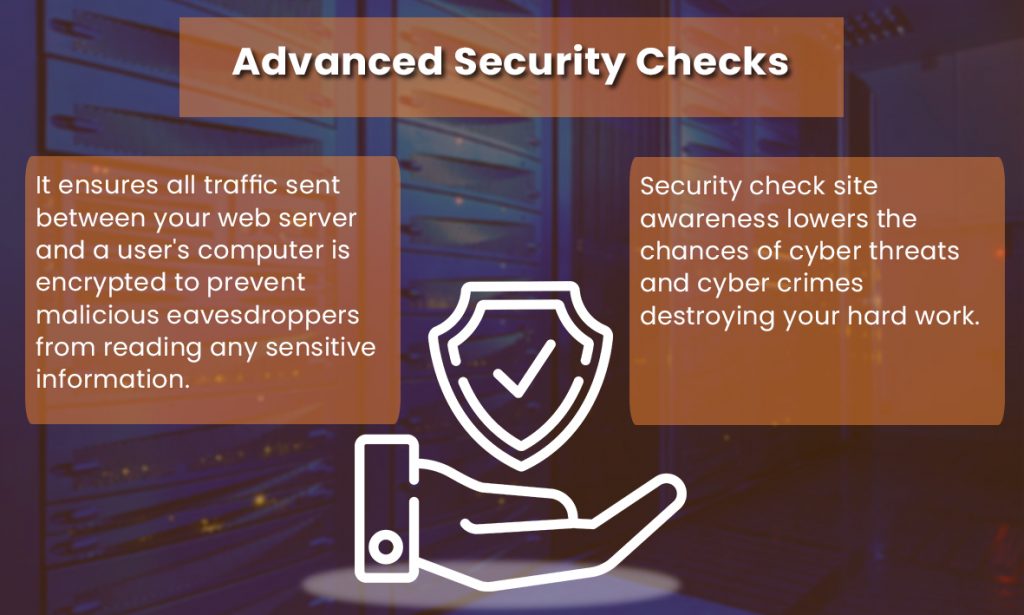 There are thousands of leaks and breaches observed in 2019, by many web hosting companies in the UK. Therefore, web hosting companies have now become more concerned and focused on helping business owners to stay safe & secure in 2020.
In 2020, web hosting services will offer strong security checks that will ensure that your website is updated, working smoothly and free from all the threats of security failures. All these advanced technologies will include solutions to check SSL authentication as well as malicious code options.
When you keep the website's information safe and secure, it becomes easy for you to have greater peace of mind while providing the visitors with smooth financial transactions and smart digital sales strategy. That's the reason; web hosting companies prefer to provide smart and advanced security checks so they can maintain a loyal customer base in a short period.
Is your site secure with HTTPS?
In 2019, HTTPS was a good choice that was used by established websites in their URL's. Things got little changed in 2017 when HTTPS become a mandatory solution for all the websites that want some credibility for using their online platform.
Google has endorsed an idea and promoting sites that are running with HTTPS and is not offering much security to those running with HTTP only. Therefore, sites that don't have HTTPS are much behind in the security race and may lose the potential security checks as compared to HTTPS. Most of the web hosting solutions may offer free HTTPS solutions for their potential users.
After that, there was another major shift observed which a user can trace is the collection as well as protection of their confidential information. This is mainly the responsibility of the website owner to secure their confidential data and keep all the identities anonymous. So, it's better to expect some strict privacy policies, enhanced security solutions and smart & efficient regulations that can simply protect the privacy of all the users from hacks and online threats.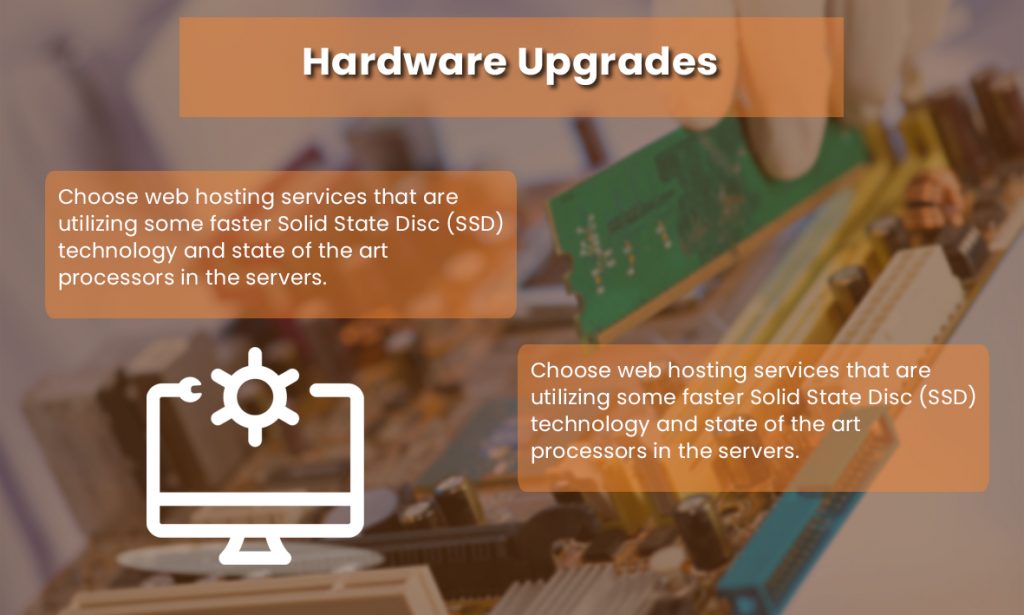 Hardware specifications features such as RAM and GBs have become many common phrases, so web hosting companies are beginning to open up their hardware solutions in 2020. This is usually led by some informed wave of web admins, but with declining costs of hardware.
This eventually means that you can choose web hosting services that are utilizing some faster Solid State Disc (SSD) technology and state of the art processors in the servers. This would be a win-win for both users and the admins; there are plenty of hosts that are now starting to enlist all the features and specifications of hardware in their web hosting plan descriptions to encourage users to choose their services.
These web hosting trends would be a huge improvement in the technological field which can help improve your businesses and grow your websites than ever before. It's recommended to find that web hosting solutions which can simply offer new and optimized packages and plans that are according to your business requirements. Also, it is better to check if your potential host is offering a great optimization facility for CMS and then take a look at their hardware used by each web host to increase the speed and traffic of their website.