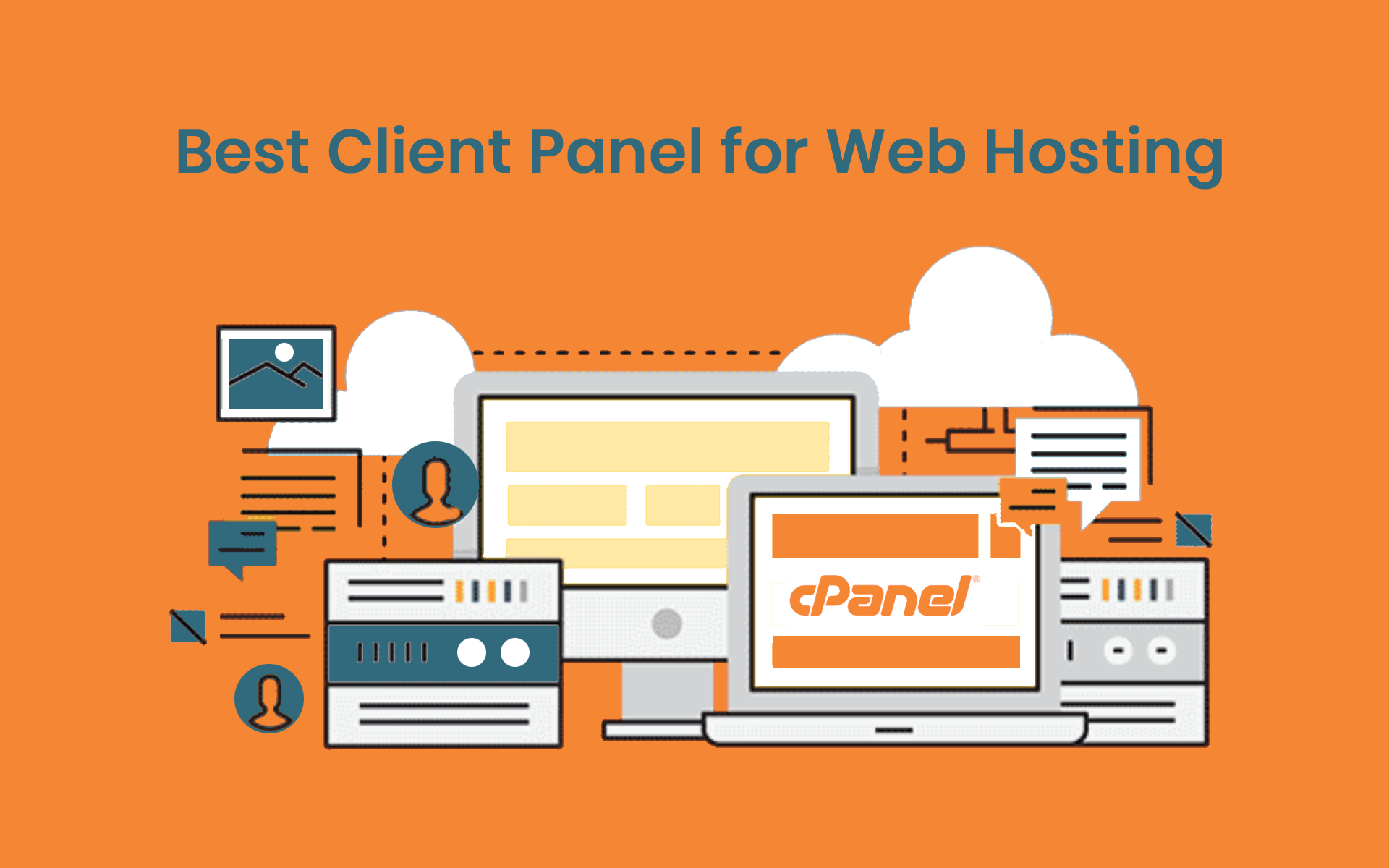 29 Jul

An Overview on the Features of Best Client Panel for Web Hosting

The client panel or control panel is the "original" web hosting panel. It was first released in 1996 and has been under active development for almost a quarter of a century. Cpanel is the most common control panel and it is used by many major web host providers. It includes many features that I am going to discuss here at The Email Shop.

Although commonly referred to as "cPanel", functionality is distinguished between the appropriate cPanel and WHM (Website Host Manager). While cPanel provides a link used by hosting clients to manage their hosting account, WHM is a Web Server Management platform used by web hosting providers. Here you will see the complete overview of the best client panel for web Hosting.
Overview of cPanel:
One great advantage of cPanel is that it integrates fully with WHMCS, a web host billing platform. WHMCS allows hosting resellers to automatically provide hosting accounts as soon as a customer registers on their website.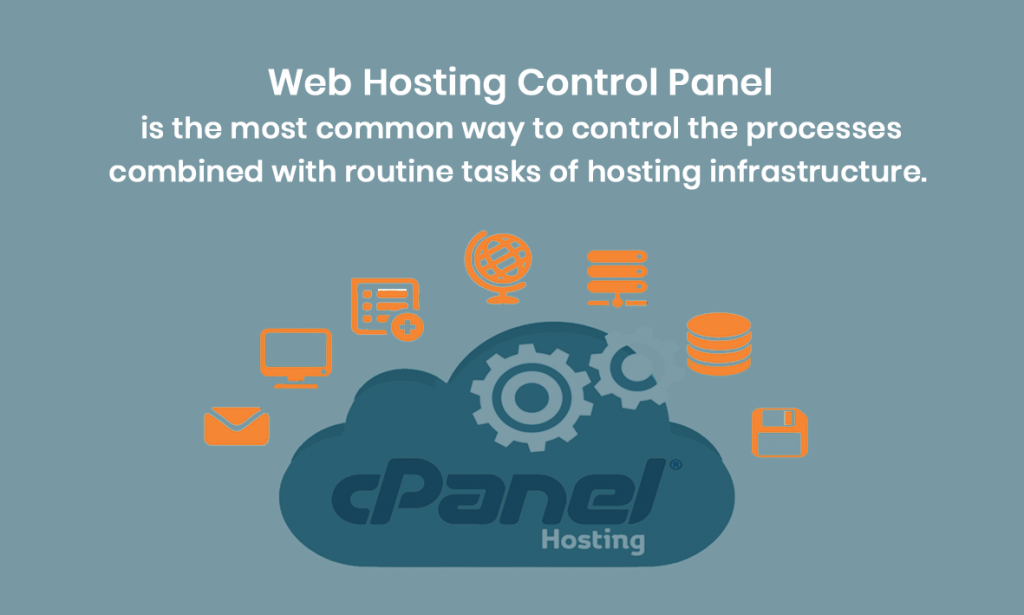 While cPanel is enormously full-featured, those features are sometimes not structured in a straightforward or easy-to-understand way. It doesn't have the best interface on the market, and it can be difficult for inexperienced cPanel users to get what they want. A confusing interface can lead to an increased support load on web hosting resellers. Besides, cPanel can be a resource concentrated on a server and is not intended to be a lightweight interface.
Web hosting control panel:
If you participate in managing web hosting servers you will understand the importance of having a simple yet highly effective way to monitor and maintain your hosting infrastructure. Practicing an open source web hosting control panel is the most common way to control the processes combined with routine tasks of hosting infrastructure.
Providentially, this problem has been expressed by several hosting businesses as they add their control panel or Graphical User Interface (GUI).
The free web hosting control panel will let you control and adjust your server services from nearly anywhere with a constant internet connection. We have created this detailed guide to help you understand the most popular options available in the market and decide which one is best for you.
Common Hosting Control Panel Features
Many server control panels give you a great set of tools. The overall list of features can vary from product to product. However, here we will focus our attention on the most common categories of tools:
Domain Name System (DNS) Management.
DBMS control. The most common options are MySQL/MariaDB and PostgreSQL.
Server account management (set user accounts, quotas, and access rights).
Backups (full server backup, separate account backups, backup/editing functionality).
Email infrastructure management (Exim/Dovecot/Postfix server management, DKIM/SPF/DMARC server configuration, IMAP/POP3/SMTP support, email account management, email queue management).
Automation and SSL Certificate Management.
Reporting and log file access.
Continuous monitoring of all system services with a web-based interface.
Ability to install additional services and applications.
Dedicated WordPress support (like the world's most popular CMS)
Like any other software on the market, hosting control panels have standard updates and various add-on packages. The top control panel has special business versions with some features:
Multiple server management with a single interface
Multiple VPS management
IPv6 protocol support
Management of firewall and safety policies
Other important features
Managing Your Domains
Add-on Domain – Most web panels come with a domain name management section. To give you control over your purchases. Any additional domain you choose is known (rather helpful) as Add-on Domain, and you can link to a different website or (email, etc.) with each of them.
Parked Domains – Parked Domain is like a vacant lot. The land may be yours, but you do not yet have a house in it. It may look like something is there but that is only possible because it has been identified elsewhere. This is how that works.
Subdomains – Your main domain (or root domain) is similar to a tree trunk. You can have multiple branches from it, and these are called Subdomains. You build each branch by taking the root domain and putting a name in front of it. You distinguish the 2 with a dot. Sub-domains often have their website that can be used for some kind of unique purpose. An example of this would help.forinstance.com, which can be connected to help material for forinstance.com.
File Management – best client panel for web Hosting.
File management apparatuses help you save everything on your web in control. If you discard a Content Management System (CMS) similar to WordPress, then it can come in very useful for managing files. Set up File Transfer Protocol (FTP) software is an added way to confirm that your website is updated frequently. This protocol is a popular way to transfer files, and you can set it to keep your site up to date and leave it to do its thing.
Hotlink protection – best client panel for web Hosting.
Hotlink protection stops other web servers from accessing your image files. HotLinking is where an unscrupulous person puts photos and videos on their site that belongs to you. They don't bother with their website, they just contact where they belong. So they not only pirate your content but also enhances your bandwidth burden.
 Index Manager lets you control how indexed content is displayed. Normally, do not allow anyone to access the webserver directory unless there is something like an index.html file to tell the web server that there is a file that needs loading. Partitioning your directory access open leaves your servers open to safety fears.
Custom error pages
Your control panel will allow you to create bespoke error pages that appear when someone tries to visit a page on your site that isn't there. So, you could tell it to show something like a, 404 – Sorry, we looked everywhere, but we don't see that page." (Or you can just create a standard message.)
Custom Cron jobs
Cron is a time planner. You can tell it to run the scripts from time to time on certain days. It is best to perform routine tasks such as updating database views, scouring your site for broken links, or backing up. You can set it basically and forget it.
Final Thoughts:
The hosting control panels I have presented above have ongoing support in terms of new features and bug fixes. Here at the email shop, we hope that a comprehensive overview of the best client panel for web Hosting above will help you make the best decision.
It is a good idea to use supported and reputable hosting management solutions like cPanel. That way, if you switch to a new host in the future, you won't have to face that learning curve. Even if the new host offers features you have never seen before, still you will be very comfortable with this.