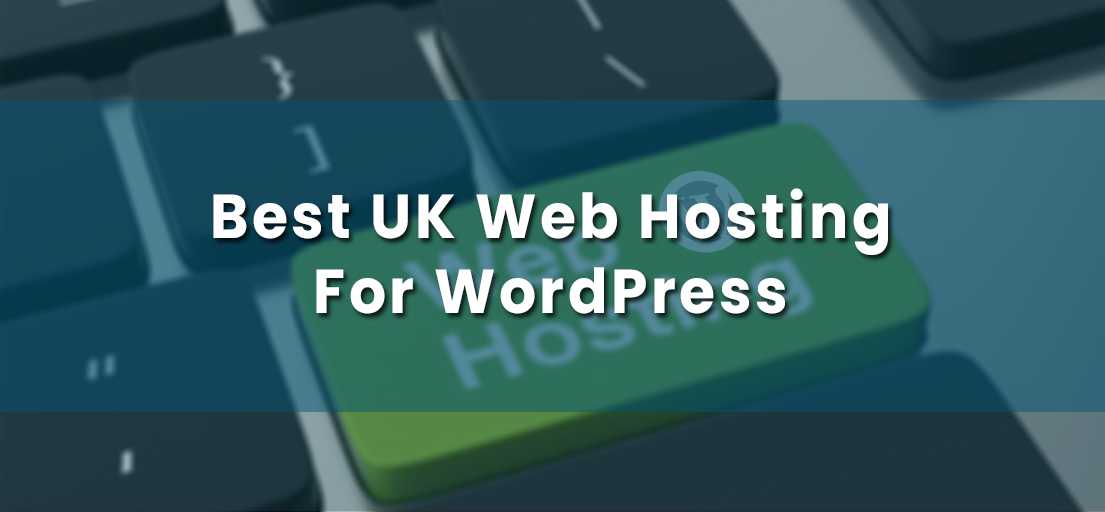 17 Feb

Detailed comparison of best UK web hosting for WordPress

When it comes to choosing the best UK web hosting for WordPress, you often feel confused about finding the right services for your business. Because today, many web hosting companies provide efficient support for WordPress, but the fact is, not all of those services are good choices. So when you talk about to choose the most effective web host for WordPress, the email shop looks like an incredible option in terms of costs, features, and benefits. To make this point clear, here we performed a detailed comparison between all the services and their features so you can choose the right one for your business.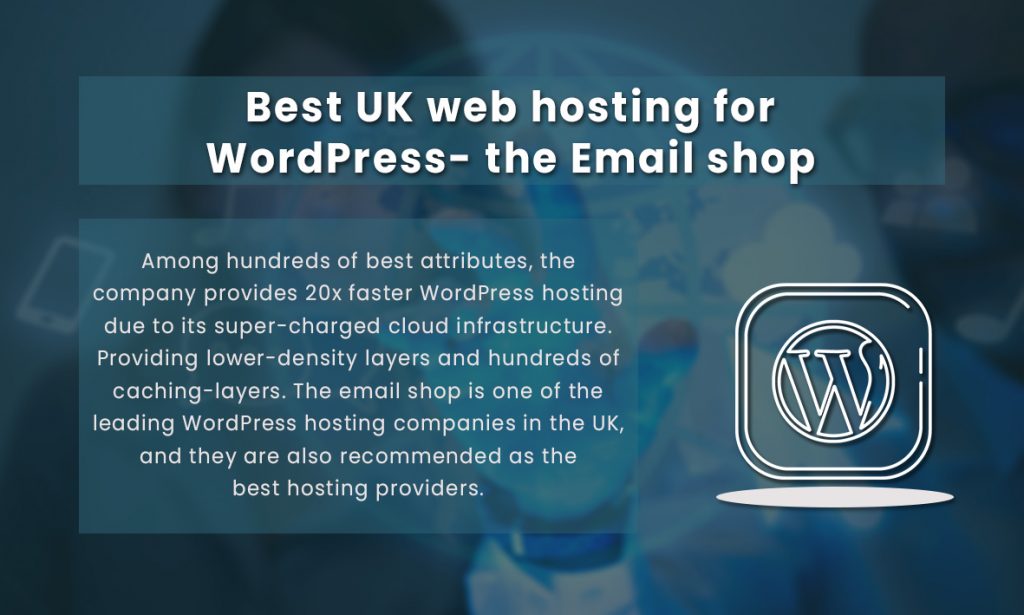 To make this point clear, here we performed a detailed comparison between all the services and their features so you can choose the right one for your business.
Best UK web hosting for WordPress- the Email shop
The email shop is one of the leading WordPress hosting companies in the UK, and they are also recommended as the best hosting provider in the last 10 years. Their hosting packages are quite budget-friendly for all sizes & types of businesses. Among hundreds of best attributes, the company provides 20x faster WordPress hosting due to its super-charged cloud infrastructure. They have lower-density layers and hundreds of caching-layers. Moreover, they have a user-friendly and clean control panel and have one-click scalability to manage traffic spikes and enhanced capacity requirements. People also attract to their services because they offer free migrations and provide valuable tips and tools within their managed platform.
Best UK web hosting for WordPress- Bluehost
Bluehost is one of the most reliable companies in the UK. They have created several hosting plans that depend on your sizes and type of website you want to launch. Among their packages, one of the most powerful ones is the "WP PRO" tier, this is a complete managed setup.
And as an important part of it, the webserver admin panel of Bluehost is an all-in-one marketing center, the dashboard, reliable SEO features, best email marketing solutions, and good social media tools. Their servers have been greatly optimized for security and performance.
So no matter which special tier of your WP PRO plan is selected, you will be able to launch numerous amount of websites, can get unlimited domain names, various subdomains, moreover, there would be no absolute limit for storage or bandwidth.
WPEngine:
WPEngine is another best provides for managed WordPress hosting. This is something that WP has provided ever since the organization was created, and this is exactly what that put them on the map among other companies established at that time.
Despite having some rough experiences in series, due to their problematic infrastructure, the company also lost its potential customers in the last decade. After years, WP Engine maintained its balance and implemented new technologies. And now, WP Engine provided some highly managed solutions which are simple and easy for even beginner-friendly, smart and developer-friendly WordPress hosting. The company tends to provide the best WordPress hosting solution in the UK, even for small sizes businesses. But due to their high demand, they are a bit expensive for startups or small ventures. That's the reason, people keep looking for some affordable solution.
Kinsta- the dedicated WordPress hosting solution:
As compared to others in the market, Kinsta is considered as the smaller player, but after some time, they quickly earned the biggest spot in the growing hosting industry and then become dedicated to the WordPress hosting-only. Kinsta looks like the most premium solution, but what's worth for your investment is- the advanced and optimized platform that is ready to take vast visitors automatically. The platform supports SSH, WP-CLI, Git, with CDN integration and then providing multiple amazing benefits. Not only that, Kinsta recently launched its best pricing plans which are quite reasonable for small businesses in the UK. But the problem is, their lowest-cost plan offers low visits which are not ideal for new or established businesses.
PressLabs:
Presslabs provides high-performance, advanced and managed web hosting solutions for newly established businesses with highly powerful web networks and web development customers. But the depressing point is, they have high priced plans. And after getting that plan, you will be charged based on total site visits. With that being said, you will be paying for some incredibly secure, fast, and flexible hosting environment which is well-managed according to your business needs. The company is usually meant for growing companies and agencies by keeping an increased growth concept in mind. In short words, customers can expect thousands of daily traffic in their future, and wouldn't experience any hiccups along their way. However, there would be no possible way that any business might be able to afford the expensive publisher pricing plan.
On the other side, the Developer plan is quite acceptable as it's free, and provides an exceptional environment for smooth business workflows along with a plethora of new features and tools. However, their expensive pricing makes the company out of question for new ventures as they feel unsure to spend a lot of money at the start.
LiquidWeb:
LiquidWeb fulfills all the requirements of small businesses and online professionals who are dealing with multiple websites at a time. The company offers everything from the basic Cloud VPS solutions to custom needs, but their WordPress web hosting service begins with a reliable plan that simply supports 10 sites as well as advanced 50GB of SSD storage. They provide faster speed, increased security, and improved customer support. LiquidWeb is also considered by various large organizations and those professionals who are looking for some best UK web hosting for WordPress.
GoDaddy- fastest WordPress hosting 2020:
GoDaddy is one of the most reliable, trustworthy and faster WordPress hosting company which has been expanded deeper into the WordPress industry every single day. Or maybe it seems like it, but the fact is, every small and large business consider GoDaddy due to their well-established name. The company launches multiple innovative WordPress products every month, and it looks like they have some efficient grasp of what is required for huge volumes of traffic. Their managed hosting plans provide reliable and the best server performance, as they employ effective and latest technologies with a lot of new security features.
As we know that every small business or new ventures tend to find the best UK web hosting for WordPress because this is such a reliable platform that offers multiple features and benefits. That's the reason, before making a final move, its best to review and scan the list of the above-mentioned companies. And then compare their services so you can make a better decision. If you feel confused about choosing the right one, then it is recommended to consider the email shop services, as their hosting platform is tried, tested and reviewed by many potential users.