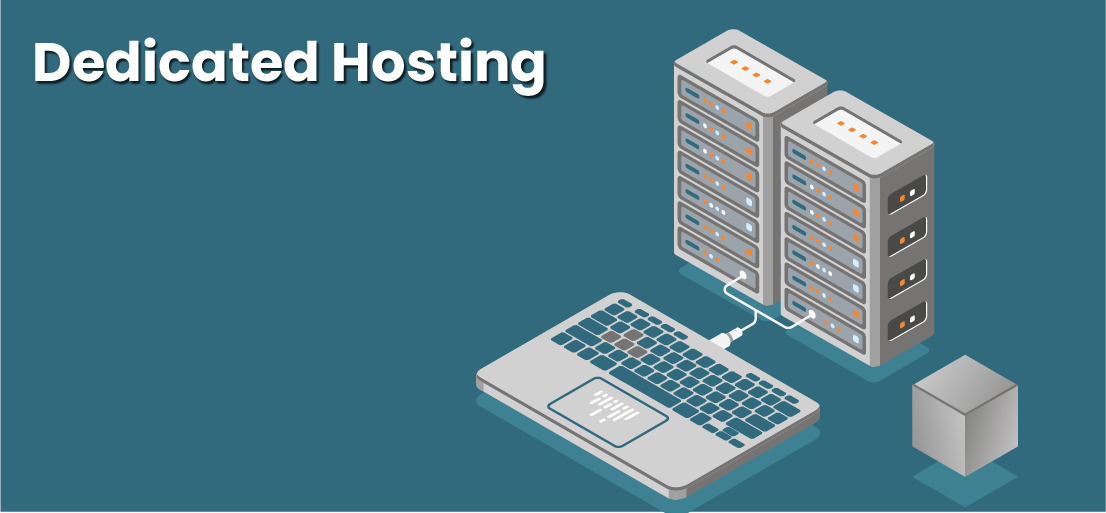 14 Apr

Top reasons dedicated hosting is a good choice for your business
Why you should upgrade to dedicated hosting in 2020?
Are you using free or shared hosting for your small business? If so, then did you develop any plans for the future when your business expands? Eventually, your hosting needs will grow with your business and a shared server won't be able to manage your business in the long run. And in the end, you will have to think about a dedicated hosting solution to scale your site successfully. The dedicated hosting solution can simply save your business from a lot of troubles and provide maximum uptime guarantees. Therefore, if you don't want to tarnish the reputation of your company, choosing the email shop's dedicated hosting service is probably the right thing for your business needs. Have a look at this detailed guide that can help you understand why this is the best option so far.
What is dedicated hosting?
Dedicated servers are considered much flexible and reliable. They facilitate business owners to have complete control over their security and software. You can choose your desired operating system, which is definitely another positive point of dedicated servers. Dedicated hosting has two main types, managed and unmanaged. Managed hosting is usually run by dedicated server hosting providers. And the unmanaged hosting offers you full control over everything – from initiation to backup.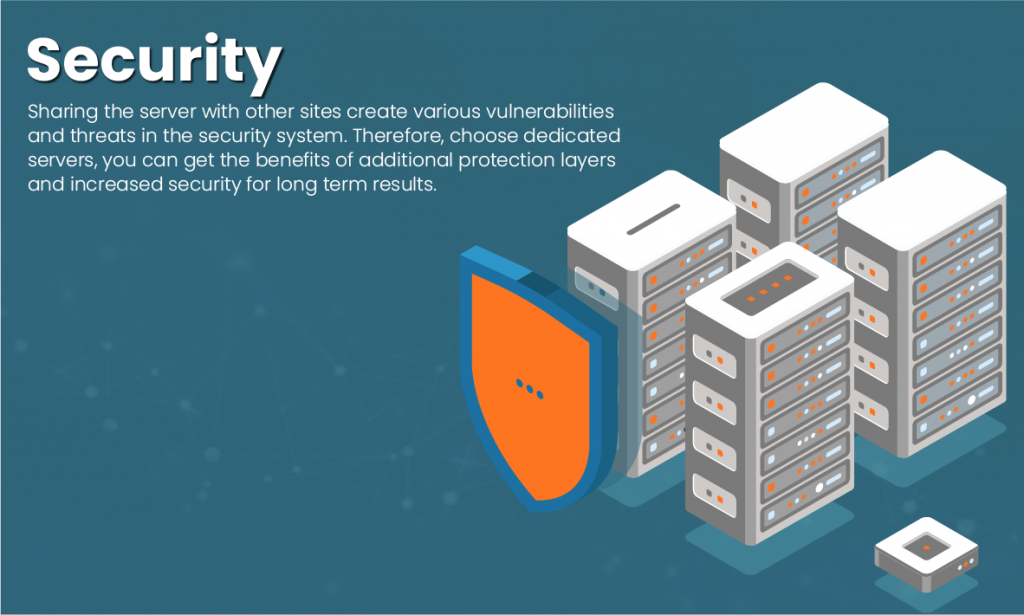 Reasons to choose dedicated hosting for small business:
Whether you choose managed dedicated hosting or unmanaged, there are a lot of benefits comes with this reliable hosting type.
High-quality performance:
Dedicated hosting gives exceptional results. They offer you exclusive access to some isolated platform with multiple resources dedicated specifically to your site. Moreover, eventually, it gives faster and efficient results as compared to other web hosting solutions. The best dedicated server hosting simply helps you maximize the uptime of your website. It also facilitates you to manage high traffic volumes, so you can easily grow your business and increase SEO ranking in a short period.
Cybercrime is evolving tremendously in 2020. These malicious attacks and threats can ruin your business, and harm the reputation easily. You can even lose hundreds of potential customers and your website would be completely kicked offline. Fortunately, when you consider the cheapest dedicated server hosting you can ensure maximum security for your business and you will not be sharing your resources to other tenants because your website would be hosted on a completely separate and dedicated host. Moreover, sharing your server with other sites create various vulnerabilities and threats in the security system. Therefore, when you choose dedicated servers, you can get the benefits of additional protection layers and increased security for long term results.
By choosing dedicated servers for your business, you can surely manage everything on your own. You will have the complete luxury to upgrade your server resources easily. Therefore, the business would be able to expand the visibility and growth that can usually result in a loyal customer base and increased revenue. So all you need to do is considering a reliable hosting company and then upgrade the plan according to your needs.
You can enjoy maximum bandwidth allocation, and it would certainly help you to store your data effortlessly, without even slowing down your system.
Quick and easy customization:
Every dedicated server can simply help you customize the server according to your specific business needs. This would make easy to grow your company in a short period. You can have the flexibility to track, manage, change or monitor the software as per your requirements.
Regardless of any business or industry, your dedicated server will have the complete potential to efficiently assist you in managing workload so that you can focus more on growing your customers.
If you are a business owner, you must want the ease and flexibility to manage your server to cater to the CPU, RAM, software, and disk storage requirements. That is where a dedicated hosting solution offers a lot of benefits as compared to the shared hosting services that only leave you stuck with limited features and functionalities, through which you can use certain applications and software. However, with dedicated server hosting, you can grow your companies with an extremely customizable environment. You will have the flexibility to choose your own platform where you can feel more comfortable. Moreover, it would also allow you to have full control over your server configuration.
When you choose dedicated hosting for your business, you will have your own IP address. However, with shared hosting, your server will not only share space and resources with different other websites, but you will also have to share the same IP address. This would eventually lead to a security and SEO issue. The reason is, a spammed server tenant will expose you to different malicious attacks, slow down the business site, and can affect your ranking negatively.
In the case of dedicated hosting, you won't have to face these potential problems, as the server will be exclusively yours. You can have your own unique IP address. This is best for large scale organizations operating their e-commerce site, which significantly demands SSL certificate for credit card processing.
A dedicated server solution is not a cheap option. However, this huge investment can offer good and long term results. Dedicated servers are not affordable as compared to shared servers, but they provide great value for money as well. You can easily make the upfront investment because when you feel your business is thriving in the market, you would eventually prefer to use dedicated hosting for the best results.
If you are serious and concerned about growing your online business, then dedicated hosting is a good option indeed. It can simply help your business perform well in all significant aspects. And you can easily gain a lot of customers, and increase revenue for maximum growth. If you are stuck at choosing the right option, you can also consider choosing the email shop for the best results, as the company provides reliable assistance in both dedicated and shared server hosting.