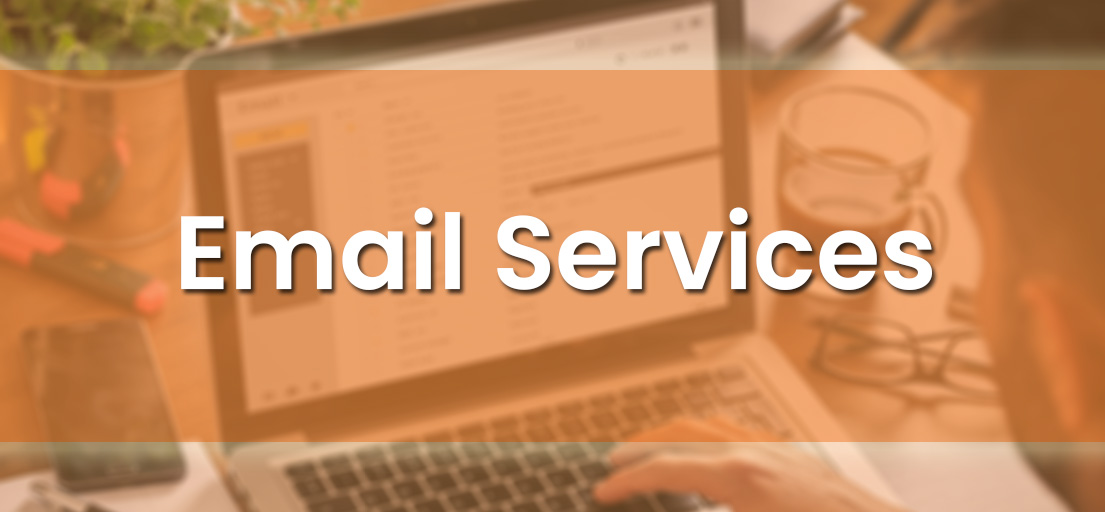 23 Dec

How to use email services for businesses?
Email services for business- Options and requirements
Have you considered using professional email services for your business? If so, you must be aware of the significance of streamlined communication.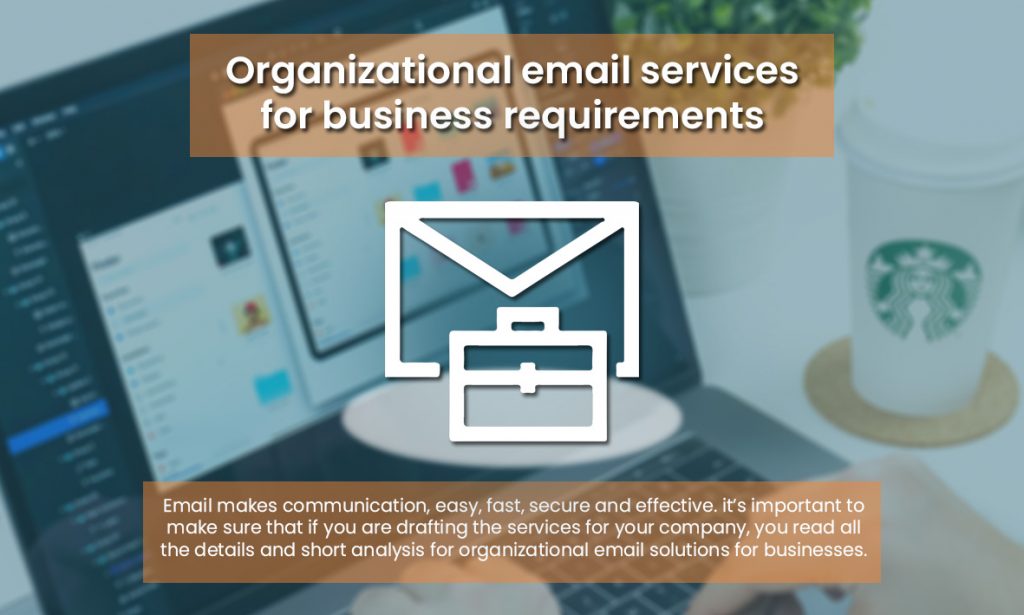 Since the internet has become one of the most important needs of every business today, communication tools have also grown in popularityfor both private solutions and the commercial sector. And when itcomes to choosing smart communication solutions for business, email is probably one of the most amazing things that are not only fast, but also a secure transferring tool of information. According to recent studies by the email shop experts, an email will be staying at the top of the tools that can make the process smooth, fast and effective.
Organizational email services for business requirements:
As I said earlier, email makes communication, easy, fast, secure and effective. That's the reason, most of the businesses tend to consider email services for more success and rapid growth.They try to develop feasible email strategiesthat simply integrate both business and user requirements. But it's important to make sure that if you are drafting the services for your company, you read all the details and short analysis for organizational email solutions for businesses.
If you are a business owner, I will urge you to analyze the total volume ofcreated, sent and received emails per day, week or month.Also, notice what types of emails you have been receiving for your business. Once you start gathering the information about emails,the next step should be to categorize them according to their types and significance.
Email services- Types and significance
Email communication helps you connect with your relevant audience in a more smooth and streamlined manner. Let's consider the types of emails you receive daily, it will help you sort out things more efficiently.
Personal email:

Personal emails have nothing to do with professional or B2B communication. However, if you are a freelancer or small business owner, you must need to deal with your clients according to the requirements. Personal emails are usually used for private correspondence. Most of the business avoid personal email solutions, because of some security concerns, branding, marketing or risk management.

Transient email:

This kind of email has a circular nature, because it may contain some information about promo materials, tasks, meetings, agendas, and offers, etc.It shouldn't be retained for any kind of record-keeping.

Business email:

This is the most considerable one, especially if you have to deal with large clients on a daily basis. With business emails, you can keep a record of all the transactions, different contracts, activities, documents, and everything that need to be maintained. Emails that contain information aboutanalysis, reports, data or research could affect your business and must be classified as a business email.
If you are a business, your email inboxmust be an important thingthat can help you implement some highly productive email solutions.
So, if you need to manage the email management strategy; you need to focus on certain things.
A record that keeps the review and retrieval of all the contentfor the user or customer interaction
Fast, well managed and effective workflow
Once you get an idea about managing your inbox, you need to consider following some technical support requirements that can provide easy and effective management solutions.
Options for an email business account:
There are the following technical options to consider for the business email account:
 Hosted vs. in-house email services:
Hosted email services are usually considered as the most accessible one and alsoaffordable solutions for every small or large company. If you do not want to involve yourself in the hassle of expensive costs of the private email server, then reliablebusiness email service providerscan handle everything for you. In the case of the monthly fee, the service provider can help you set up, manage, and configure thebusiness account for your company.
The most popular email providersin the UK are the email shop, Grid hosting, Fasthosts and much more. By choosing their services, you can simply experience the benefits of 24 hours support, email backup, maintenance, having all the sensitive data stored on various services which can probably be a lifesaver in case if you miss some confidential information.
Most email servicestend to include spam or virus protection in offers and packages. But the downside is their inefficient security solutions. If you are not much comfortable about handling your sensitive information or if you need to have control over the safety of all business emails, then hosting services may not be a good option for you unless they offer some strong security solutions.
In the case of in-house email services,it sounds like a more complicated process in which you require to outsource some third-party solutions because you will need toset up or manage the servers on your own. However, that may offer some control, relaxation and flexibility, which couldn't be provided by any other service provider. A number of email domains, storage solutions, accounts, and everything would be up to you. Service providers will be entirely responsible for virus and protection, and all kinds of software updates.
POP3 vs. IMAP:
POP3 and IMAP are basically the technical email methods that can be used for setting up your email account more efficiently. POP3 stands by Post Office Protocol, and IMAP is called the Internet Message Access Protocol, and these methods simply allow you to access your emails from the server remotely.
So before you make a decision, it is important for you to understand the basic difference between these two.
The POP3 email protocol helps you store emails locally on the device, which means it would be easy for you to access all the messages, without even using an internet connection. The Internet would be required for sending or receiving emails.
The IMAP email protocol is quite different from POP3 one. All the emails will be stored on that drive and would be completely accessible from every device, they can also be synced completely. It means if you delete some email from the phone, it might get removed from the desktop inbox too. You would also have an option to store all the emails locally.
If you are planning to choose reliable email services for your business, it is better to review all the positive and negative impacts that may disturb your business. You can also get the recommendations from the email shop experts where professionals can provide guidance about everything you need for smooth communication.