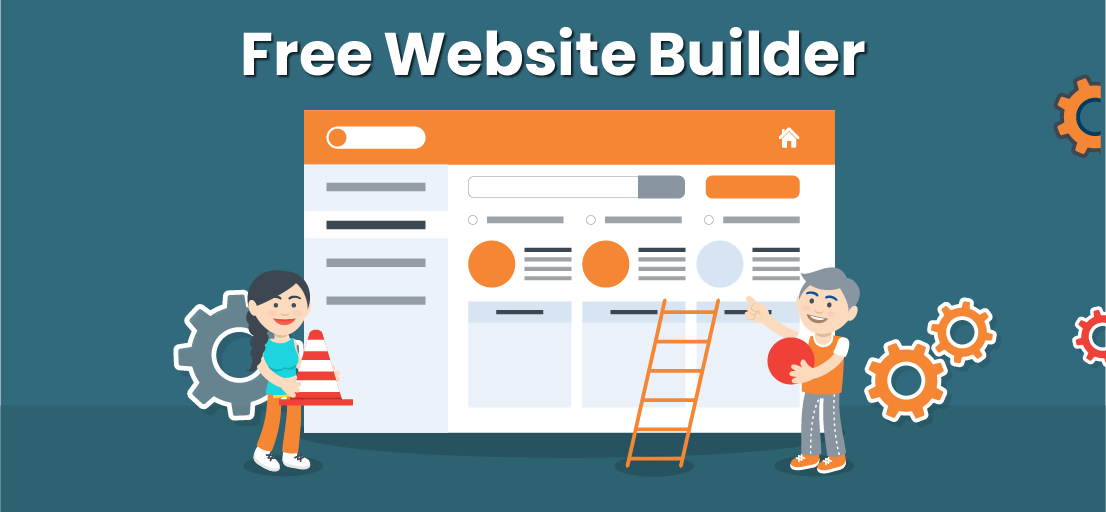 11 Apr

Why do small businesses consider a free website builder?
Why you should choose a free website builder?
As everyone knows, the internet has now become a normal part of everyday life. It plays a vital role in how we do shopping and interacting with clients and users, yet many individuals especially business owners are surviving without a proper website. At this growing stage, the website is not an optional thing, instead, it's the most important element that can make or break the reputation of your business. Because your website shows the customers that, your business is powerful, established, legitimate and popular in the industry.
However, having a website is not a big problem, but creating that website is actually a real problem. Most business owners have limited technical knowledge and lacking coding skills. They don't even know where to begin, what's more, important and why they need a proper and functional site. That's the reason, it's essential for them to search for a business that can help them create a website with the help of a free website builder. So, finding the professionals for this job is a really hard task. But when you have the email shop on your list, nothing is difficult to handle. The company explains why it's important for small businesses to choose their free website builder.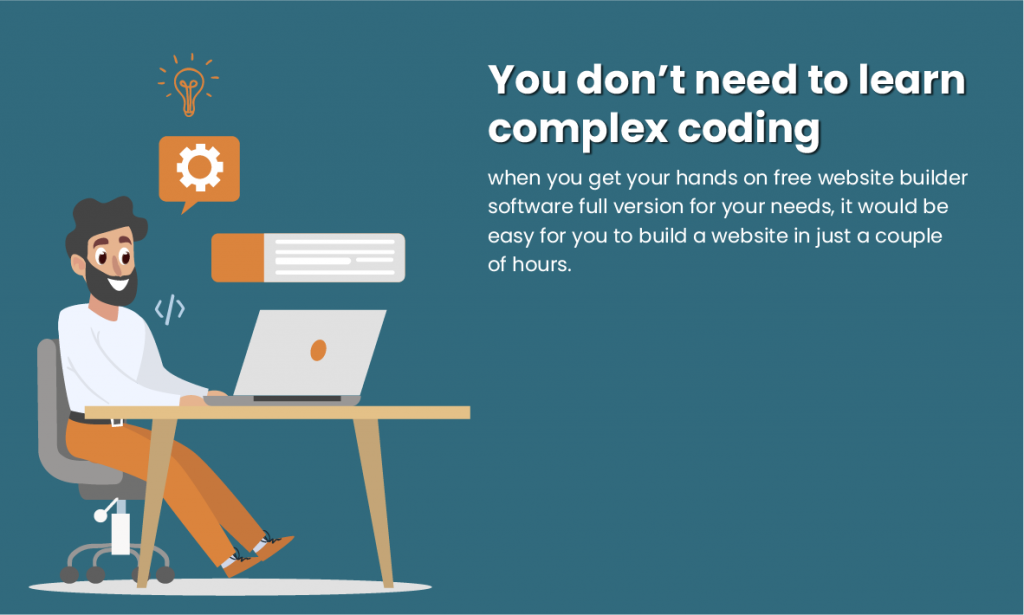 What is a free website builder?
A free website builder refers to an easy and comprehensive digital tool that provides you great convenience to create and design your website, even if you don't have knowledge of coding or designing. The free website builder software offers a number of attractive templates and theme ideas that provide you a simple starting point. You can use the intuitive website editor, and then customize all the templates according to the requirement of your business.
Many people search, how can I make my own website on Google for free? To answer this question, they can simply choose a free website builder that can help them create new pages, determine a proper menu, change fonts and formatting, fill in the text area with your content, upload images, videos and much more with simple tools.
Benefits of a free website builder:
If you are still unsure about making your own website with the help of a free website builder, let's have a look at these benefits:
Free website builders are faster:
If you are selling products online, but you don't have a proper website, you may be losing a lot of customers and money at the same time. And you definitely feel difficult to showcase your products for more reach and recognition. It's just because you are not tracking your users without a proper website.
So the fact is, if you don't have a proper website that helps you gain more customers, then you have already lost your battle in the growing competition.
You should release a professional website sooner than later. But when you will choose a free website builder and domain from a reliable company, you won't be worried about the time and money issues. Because it would never eat up the whole week or a month, you could have your site easily go live within just a few hours of hard work.
You will have full control over your website:
When you will build your website yourself, you will be the only person responsible to decide its overall look. But when you choose a professional designer, you will be required to describe everything in detail, and still, you won't be sure that he would be actually coming up with that exact design that you have in your mind. And then at the end of the day, you would be ending up with someone else from the start and explaining the whole new details to the new person.
So when you take the benefit of a free website for business, you can have full control and can utilize all the tools to create the site according to your needs and desires. You can choose your favorite layout, style, idea, color scheme, and everything all by yourself.
You don't need to learn complex coding:
I think this is one of the major complicated problems that got you frustrated and you waited for so long to have your own website. Because the problem is, coding is something that is not easy for everyone. It takes, time, concentration and a lot of hard work. Therefore, you just need to choose a professional company for making that complex website. However, if you don't have a budget for this, then you will be simply relying on your own skills and figure out the problem. Still, you won't be sure whether you are doing it right or not. However, when you get your hands on free website builder software full version for your needs, it would be easy for you to build a website in just a couple of hours.
The free website builder is easy for even beginners:
If you are new to the tech field and don't have proficient knowledge about handling things, then you should rely on a completely free website builder that does not require a lot of a learning curve. These free website builders are easy and compressive for even beginners.
You can find an exact layout and a complete set of features. Every website builder is equipped with different options and ideas, which are easy to understand for common people. These website builders have an intuitive design that can be easily figured out with just a couple of minutes searching around.
Which is the best free website builder?
Choosing a free website builder for your small business website is not a daunting task now, because you have plenty of options out there through which you can get your site up and running after a few hours of hard work. However, choosing the right option is a bit difficult, so whenever you have to make a decision, it's better to consider the leading company like the email shop in the UK, where professionals are here to provide detailed guidance about easy and free website building.