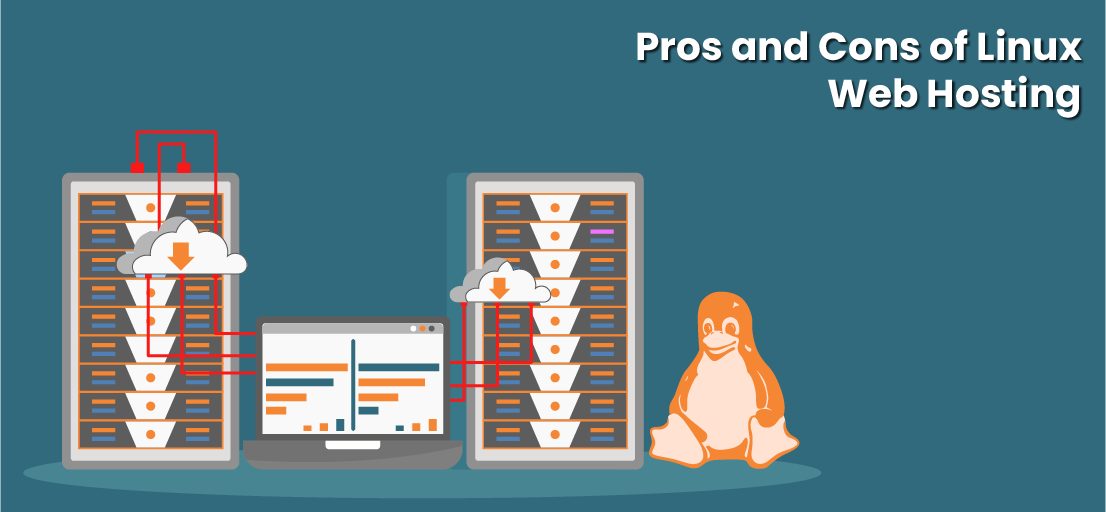 21 May

What are the pros and cons of Linux web hosting UK?
Important benefits of Linux web hosting UK
Choosing our hosting package is one of the most complicated tasks today as compared to choosing a type of hosting service for your business. The fact is, there are millions of hosts out there, and you can choose any reliable service and continue using their services for long. But the option to choose Windows or Linux is definitely the one that confuses so many people. So the biggest question is, what are your business needs? What is more suitable for your business? And when you analyze your needs and consider the options in detail, you can easily make the right decision. If you are also confused between choosing Linux web hosting UK and windows hosting UK, then this guide is best for you. So after windows hosting, the email shop now helps you solve the queries by providing pros and cons of Linux hosting that will clear most of your mind.
Pros of Linux web hosting UK:
Here we have highlighted some significant pros of Linux hosting that may affect your decision positively and give you a more clear direction.
Being an open-source solution, Linux is the favorite choice of every business owner. It means that most of your tools, software, and resources will be completely free and you don't need to spend money on anything. This is the best choice for people who are quite concerned about their business expenses and want to spend by staying within their budget limits. It's even greater for those who want to experiment with multiple options and features offered by Linux hosting UK. They can experiment with everything it provides, without even worrying about the costs.
You must be surprised to know that Linux hosting has even surpassed the popularity of the Windows platform in different aspects. Yes, you may find different scheduled downtimes but they will be over after a couple of minutes. However, when you compare the solution with Windows, it won't look like a big issue.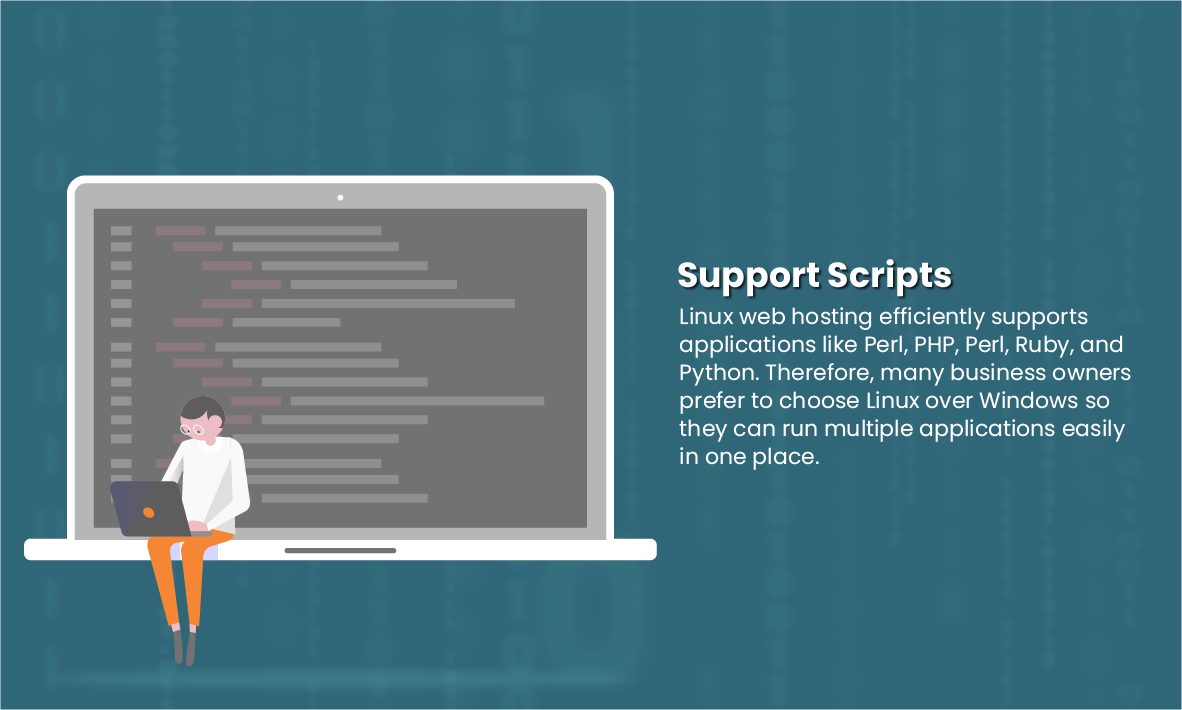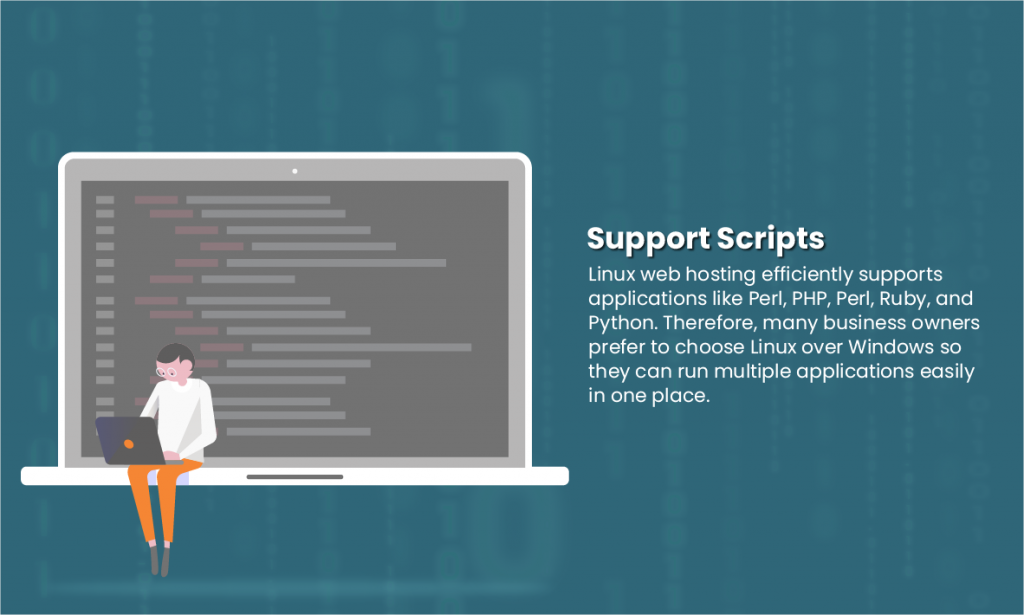 Good security with Linux:
As we all know that security is a top concern of every business owner today. They tend to choose a platform that offers supreme security solutions than other benefits. So when you buy hosting in Linux, you can efficiently customize all the security settings. You can easily adjust all kinds of security solutions and settings as compared to the Windows server.
As mentioned earlier, Linux is basically an open-source software solution so you don't need to pay for anything including its licensing fee. However, the fact is, it's not even going to offer you ideal costs or packages. So you need to choose a reliable company carefully so you can select affordable web hosting packages according to your needs. The services will also help you in installing applications. Therefore, inquire about the costs of the applications while choosing a company as you shouldn't disturb your budget.
Among hundreds of attributes of Linux hosting, there is one that offers complete relaxation to the users. But first, you need to analyze which scripts and applications are important for your business and which can offer you more benefits in the long run. So before choosing Linux, a detailed insight of scripts can cost you tons of money. Moreover, Linux web hosting efficiently supports applications like Perl, PHP, Perl, Ruby, and Python. Therefore, many business owners prefer to choose Linux over Windows so they can run multiple applications easily in one place.
Cons of Linux hosting UK:
Have a look at some important cons:
If you have been using Windows hosting UK for quite a long time, then you will need some time to switch everything over, as the migration with Linux is a little difficult. Due to this disadvantage, many people tend to choose this platform as a "beginning point" for their server. That's why experts recommend backing up all the information more often. This might save you on any issue you experience.
Problems with familiarity:
This also goes along with problems related to migration. Website development does take a lot of effort and time, and when you have a different type of operating system, you will need to spend more time and money.
Less developed than Windows:
When compared with Windows hosting, you will find that Linux is a less developed platform. The reason is, Linux is open-source software and it's the proprietary solution. However, Windows are highly-evolved and have advanced features. So if you are planning to buy Linux, consider this element beforehand. Many people choose Windows over Linux so they can take the benefit of its advanced features. Hence, all the security patches might be delayed with a Linux solution.
Conclusion:
Well, when you compare Linux hosting with windows, you will find that Linux web hosting UK is a preferred choice. It features different elements and advanced security standards that are not utilized by Windows hosting.
So, now you are aware of all the features of Linux hosting solution, the decision is yours. There are lots of other elements that are considered by business owners while choosing this web hosting solution. So it's best to get a deeper insight into both solutions. Also, never confuse when people tell you various features about these solutions, do your own research and select what suits best to your business. Because different people give you different suggestions, and you might trap yourself by having multiple opinions. Take your time to explore all the options before you invest in anything that might cost you a lot more than expected.
So if you have any questions and concerns that are not answered in this post, have a look at the email shop website where professional people are here to guide you better about both windows hosting and Linux hosting solutions.  You can even check out their knowledge base and get the answers to technical queries that might help you in the long run.