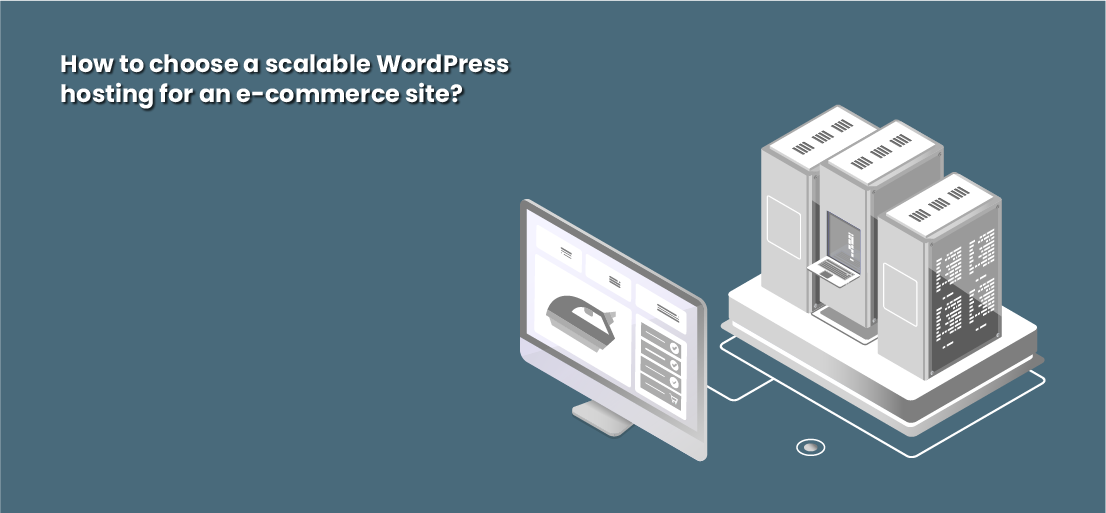 11 Sep

How to build an e-commerce site with scalable WordPress hosting UK?
Consider scalable WordPress hosting UK for your e-commerce store
The goal of every professional website, especially e-commerce sites is- recognition and growth. If your e-commerce platform has strong growth and recognition, it would lead to a lot of engagement, visibility as well as increased revenue. That's the reason, many people consider the idea of building e-commerce stores with scalable hosting solutions that cannot limit their ability to stand out in the competition. Therefore, considering a reliable and scalable WordPress hosting UK solution can help you handle your online stores more efficiently. The email shop recommends users to choose the perfect combination of tools to get the site up & run for long term success and recognition.
Steps to make an e-commerce store with scalable WordPress hosting UK:
As mentioned earlier, you need to choose the right set of tools and services to make a reliable and scalable e-commerce store. Now you must be wondering how to choose a provider that can help me in creating the best e-commerce site. In the below steps, I will help you find some amazing qualities to consider in your web hosting solution.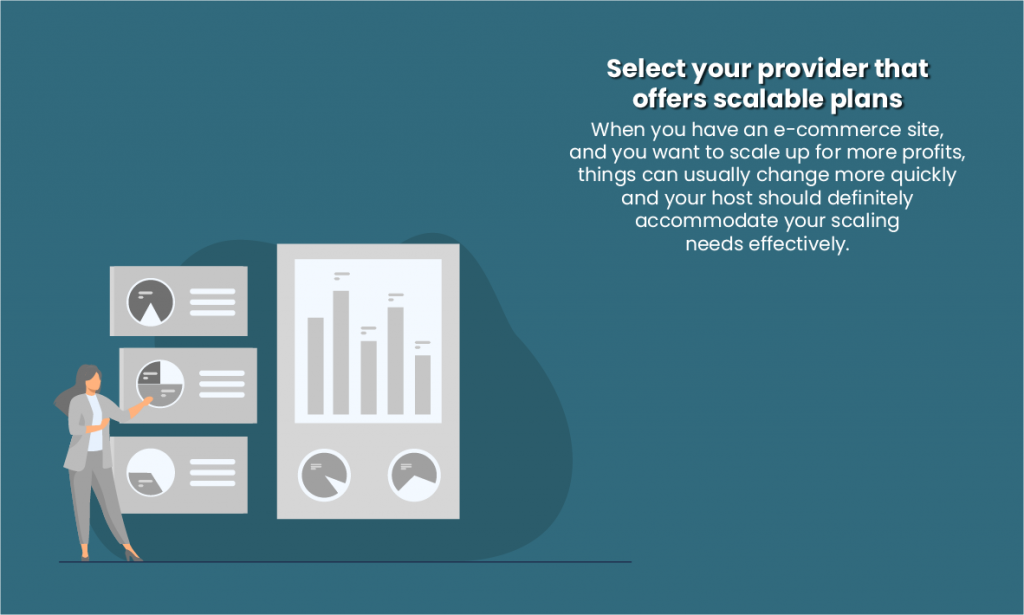 Step 1- Choose scalable WordPress hosting UK for your site
The first point of consideration while creating a scalable e-commerce store is, which platform you should choose for the site that can give long-term benefits. Most of the professionals recommend WordPress for e-commerce stores, for numerous reasons. For instance, the platform provides a lot of amazing ecommerce plugins that can simply turn the website into a profitable online store. Their tools vary in performance and quality, but there are more than 38 pages that can help you choose the right ecommerce plugins.
Most importantly, the best WordPress hosting platform can scale your website easily. This is one of the primary components to ensure that large-scale e-commerce sites can build great high-performance ratings. Some slow websites can simply lead to shopping cart abandonment, that's why it's important to keep the pages speed up for more efficiency.
It's also possible to increase your WordPress' scalability by using some useful plugins. When you choose WP Super Cache or similar cache plugin, it would be easy to store all the static copies of the pages, and then these can be displayed to the users so they can improve their page's loading times.
According to the experts, WordPress has the ability to scale up and power some large scale websites efficiently without ever compromising on their speed or security. In other words, the platform provides enough power to support any type of e-commerce site.
Step 2- select your provider that offers scalable plans
Before choosing their service providers, most people find the answers to, "what hosting plan specs & features are important?" because the fact is many people do not realize the value of choosing the right service provider and the hosting plans that include attractive specs and features.
Many providers have multiple server limits that restrict the amount of traffic the website can manage at one time. For instance, shared servers do not have the ability to manage some high traffic levels, because many website owners are using the servers at once.
Hosting services must offer great services through multiple amazing features. For example, the email shop can efficiently accommodate a massive website with its high-valued pricing plans. Their plans offer unique features and benefits that can share the server load equally and apply different alternative solutions to provide more reliability.
Additionally, when you will have great access to some flexible and reliable hosting services, it means it would be easy to tailor the hosting according to your precise needs. You cannot deny the importance of scalable and flexible hosting when it comes to choosing WordPress hosting. These hosts have some strict limitations that cannot provide you more than one option. When you have an e-commerce site, and you want to scale up for more profits, things can usually change more quickly and your host should definitely accommodate your scaling needs effectively.
Step 3- choose scalable ecommerce tools
The last but the most important step, you just need a set of reliable ecommerce tools that can work alongside more efficiently with WordPress. Because the hosting solution doesn't offer specific e-commerce functionality by default, so choosing the tools is almost an important necessity. You also need a set of tools that allow you to store some important data about your customers and products, no matter how vast the details are.
WordPress hosting solutions for your e-commerce stores vary widely. Many reliable e-commerce services provide a catalog for managing all the products efficiently. This can simply help you keep the performance of your site up and stable, and make it simple for your users to browse and then purchase the products. The tools and software also come handy when you are running a store alongside some blog or other helpful resources.
How do I choose a host for my WordPress site?
Choosing a scalable WordPress hosting UK for your e-commerce store is not a daunting task as you have multiple services out there that can provide different plans and features to accommodate your hosting needs. These services already have a lot of knowledge and expertise to manage technical complications associated with e-commerce platforms. So you can expect everything beyond imagination.
The services believe that building a highly scalable e-commerce site is significant if you want the store to keep growing with the moment your business gains more recognition. By considering the right services like the email shop can simply help you build the storefront for quick revenue generation. With their professional help and recommendations, you can also prevent inefficient performance as well as several downtime issues caused by huge traffic volumes. So if you still have any confusion or questions in mind, you can take the help of experts by visiting their official website and let them handle all your e-commerce worries in a more intelligent manner.