08 Dec

Single Server Colocation in the UK – Things You Need to Know
Single Server Colocation Available at Lowest Rates
A lot of companies are targeting the online audience and for this exact reason they have their own IT-hardware framework which manages the process, this hardware framework could be composed of a single server located in the corner of the room in a cabinet or there could be entire common rooms filled with server racks and wires. This server hardware setup is not easy to manage, as it needs 24/7 monitoring, resources, and an environment to keep working at an optimal rate. Many organizations, companies, and businesses don't have such resources and even if they have they will still need to manage the hassle of housing their own IT-hardware. For this exact reason server colocation is becoming a norm.
The email shop provides one of the best single server colocation services throughout the UK, we'll get to all the packages and services later on however, let us first discuss what is server colocation and does your company or business need it?
The internet has allowed billions of people across the world to be connected online as well the internet has provided people with the opportunity to search for information, entertainment, and socialize. Moreover, it also has provided a great opportunity for different businesses to target the colossal marketplace that the internet has become.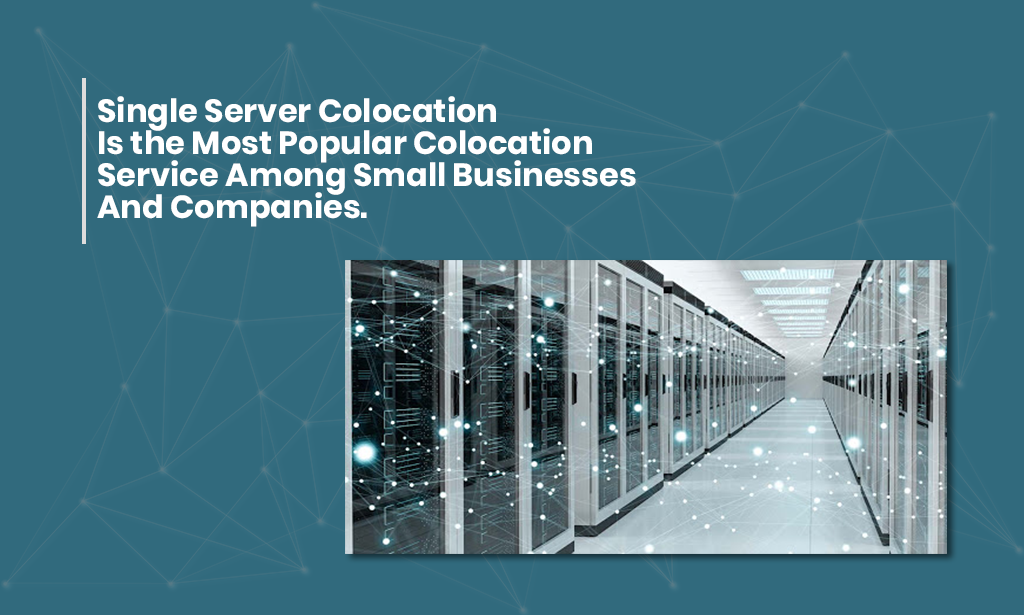 The internet has allowed businesses to scale their businesses to great heights by targeting their specific audience, which simply wasn't possible before the internet. For these reasons
Server colocation and its types
As stated enough many businesses and organizations especially the small ones don't have enough resources to manage their server-based hardware. For instance, a physical server requires 24/7 monitoring, and optimal air-conditioned environment, physical security protection, adequate power distribution, back power plans, a networking framework, etc.
A small business owner simply cannot manage that infrastructure to house their own hardware. The solution is server colocation, which is essentially a service that provides an organization or a company with an entire infrastructure to house their server-based hardware in their specially designed data center facilities.
The data center will be responsible for all the resources that are required by the server to provide optimal performance to the company's own software systems with 100% server uptime being guaranteed that might be interrupted by unforeseen events such as power interruptions, physical or software system intrusions, human error, etc.
However, you will be required to move your hardware to the data center facility and they'll manage it for you. The data center's team of highly trained professionals will manage your common equipment by working closely with your own IT team especially in case of any physical changes to your hardware.
Server colocation gives companies and businesses a lot of advantages such as the data center has a team of highly trained skilled professionals ready to deal with any unforeseen events such as power supply issues, server overheat issues, network threats, environmental control issues, etc.
Other than that these professionals will work closely with your own IT-team to incorporate physical changes to your hardware. The data center facility will provide all the necessary resources such as secured data connections, optimal power distributions, proper air-conditioned environment, data storage options, rack enclosures, etc. for your hardware to keep performing at its best.
The colo centers are reliable and secure, they will also take responsibility for your hardware for any disaster such as fire, as mentioned above they'll have a team of highly trained professionals that will be ready to deal with any situation.
Lastly, perhaps the best advantage server colocation has to offer is that it is an extremely cost-effective solution to managing your server-based IT-hardware on your organization's premises.
You can estimate by calculating all the resources and workforce needed to house your own IT-Hardware and compare it with server colocation services and you'll get the idea. The reason that the colocation services are so cheap is that they house multiple organizations and companies' server-based hardware in their facilities and so the cost of managing the hardware is divided among the companies.
However, the drawback is that you will need to physically move your entire server-based IT-hardware infrastructure to the facility and you will need to manually drive to the data center facility to incorporate hardware changes.
There are different types of server colocation:
Single Server Colocation 
Single server colocation is the most popular colocation service among small businesses and companies. As the name suggests this type of colocation houses a single physical server of a company or a business. That data center will provide the infrastructure needed to manage the server. All companies provide different sizes for the single colocation which are; 1U, 2U, 3U, 4U, and 5U. 1U colocation being the most popular choice for small businesses.
Quarter Rack colocation
A level above single colocation is the quarter rack colocation that allows the customers to house their servers with the additional physical security of a private cabinet accessible by you and the data center staff.
Half Rack colocation
Then there is the half rack colocation that allows double the amount of space that quarter rack colocation has to offer with all the physical security features that quarter rack colocation has to offer. Additionally, your server will only be accessible by you.
Full rack colocation
Full rack colocation provides the most flexible rack enclosures that would be customized to your needs. It is also the best colocation type for tower server colocation. This colocation type is the best type of personal server colocation.
Private suites
The most secured rack enclosures in the colocation services are the private suites. These suites will house multiple full rack enclosures with additional security.
Why choose our Single Server Colocation services?
The Email shop colocation services provide the most reputable and cheap colocation service all across the United Kingdom. We provide different server storage sizes for single-server colocation with the 1U colocation being the most renowned storage size among companies and businesses that don't need a lot of computing power. The 2U colocation services are a better option for businesses that require a bit more computing power for virtualization processing. All of our colocation services are among the cheapest 1Gbps colocation services throughout the world as compared to other cheap solutions. In addition to our single server colocation, we also provide independent quarter, half, and full rack colocation with their own different depths and widths.