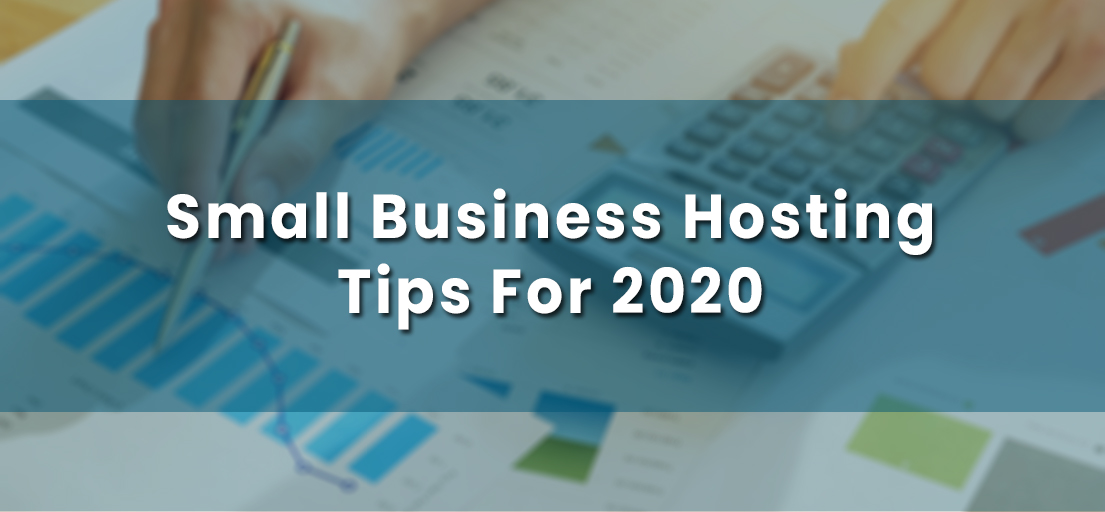 17 Feb

How to choose the best small business hosting?

Small business hosting is not something that we generally focus enough on. Even when we build a website for small businesses, we still recommend some best and most reliable hosting services for great results, like Grid hosting, Bluehost or the email shop.

But most specifically when we talk about web hosting for small business, it's the type of hosting which is well-optimized for every small business that deserves a bit more attention than other hosting types.

What I'm saying is, even if your small business website may not be much technologically advanced with regards to the latest features and WordPress development, or not even getting heavy traffic, but it still has a lot of specific business requirements especially when it comes to hosting for your overall project.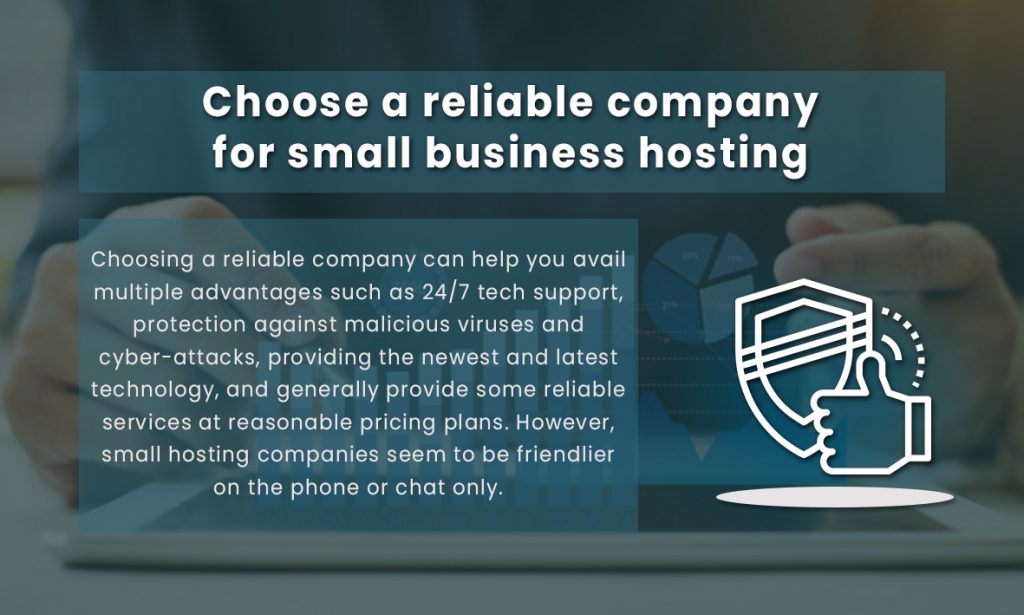 To fulfill those requirements, it's most important to follow the tips and advice that can give proven results in a short period.
Private server for small business hosting- A bad idea:
A private server is probably a bad idea for your small business website. Because when it comes to putting your site on someone else's server, it could involve you in big troubles. What happens if you have to fire your web person? Think of it and imagine how awkward it would be to fire them and then ask the person to move the site to another host. Because you have already spoiled your terms with that person and he could disturb things to harm your business as well. So if you are looking for the best web hosting for small businesses in the UK, then its better to never consider a private server for your needs, as it could create disturbance anytime and you will have no option other than regrets.
Choose a reliable company for small business hosting:
As we all know that small business owners have an idea of growing their small setup in a short period, but when it comes to web hosting, owners must consider different options that look reliable as well as flexible. To better solve this, you can choose the best web hosting for small business 2020. This could be the most affordable yet flexible solution for every size and kind of business. Choosing a reliable company can help you avail multiple advantages such as 24/7 tech support, protection against malicious viruses and cyber-attacks, providing the newest and latest technology, and generally provide some reliable services at reasonable pricing plans.
However, small hosting companies seem to be friendlier on the phone or chat only. But they don't have enough powerful resources to provide the best hosting solutions as compared to some reputable hosting services in the UK. Moreover, those smaller companies are not even reliable in terms of long term benefits. They offer limited features and facilities that are unable to meet your specific business needs. Therefore, it's better to consult with reliable professionals so that you can achieve something better for your small venture.
Consider a managed server:
Do not let this term confuse or intimidate you. Let's take an example to understand the concept. If you have the least ideas about something, would you like to have someone who knows more than you? Of course, you would love to have that person as your manager. That's what the role of the managed server is. A special dedicated server along with highly advanced, managed and intelligent resource team keeping it running & maintaining for you. Server management services provide daily automated backups, malicious virus or error scanning, software update solutions, server monitoring and much more.
However, if you have an unmanaged server, then the only management you will get is your guarantee that the server would work for a longer run. You would be required to install your software in many cases. You will need to learn some complicated technical things such as Apache, MySQL, Ubuntu, and other super difficult things that are not easy to understand for a common person.
Know your options:
When considering managed small business hosting, you will have three options to consider: VPS hosting, dedicated hosting, and shared hosting.
In the case of a shared hosting solution, your site will be running on a server with a couple of other people's websites. You will be required to pay a few dollars per month or per year for shared hosting, but sometimes it could also get slow due to server load. However, if you have a simple website that doesn't have some high-end programming that makes it run slowly, then a shared hosting solution is possibly a good choice for you.
When it comes to a private server or VPS hosting, you can have full control of how your server will be configured. You can have your own private space but you still have to share space with other people- although lesser people as compared to a shared hosting solution. It's quite fast but expensive as well. That's why businesses who have to manage more than 3 sites, usually consider VPS hosting for long term benefits.
Dedicated servers are just like your own private home or apartment. It's will be all yours and nobody will interfere or share your space. That option is available with a lot of great advantages, but it's also expensive for small businesses as well. And you will also be required to have your technical person to manage the server for you.
Choose a managed WordPress hosting solution:
If you efficient enough to manage things on your own, then you might have also considered making your site. You can do it with Wix, the email shop or Grid hosting. If you need to be slightly more technical, then you can choose the best WordPress hosting for small businesses, which is the most popular and reliable software for every small and large business site. Due to its growing popularity, web hosts have started to offer managed hosting plans as well.
These hosting plans involve managed WordPress solutions that include software updates, backups, security, speed, and support. Speed is more important than other elements, as WordPress websites usually tend to run slowly without multiple tweaks from your technical person.
However, there is still a downside of Managed WordPress hosting, it's a bit expensive for some business owners. But the site speed is increasingly significant consideration so their costs would always worth it.
Bottom line:
Like anything, do not make a quick decision to buy anything for your small business. Before making a final move, it's recommended to weigh the advantages and disadvantages. The decision to choose small business hosting for different benefits could help you increase your business performance as well as productivity. So if you are feeling confused to choose the right service, better choose The Email Shop so you can get everything reliably and affordably.