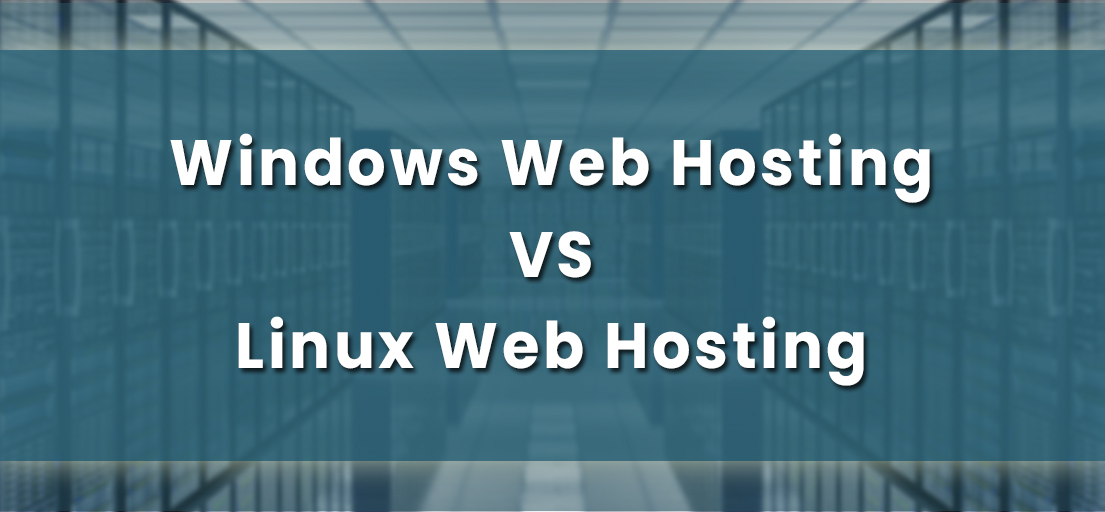 24 Feb

Comparison between windows web hosting UK and Linux hosting
Windows web hosting UK vs Linux web hosting
When it comes to windows web hosting UK and Linux web hosting, your options boil down to the latest & innovative technologies you want to use with the server. Let's say Linux servers are gaining more popularity and the reason behind is, the x86 servers. Windows web hosting is also growing with a bit slow speed as compared to Linux. In the early months of 2017, UNIX servers were more common as compared to 68% of other web servers with Linux that make up 55%.
To understand the popularity behind both the technologies, it's better to learn the differences between Linux and Windows hosting first. At the email shop, our experts have described several important factors, like security, ownership costs, stability, and different elements that are important for every business user. We have highlighted the strengths and weaknesses of both the platforms and showcased the technologies available to developers in the hosting business.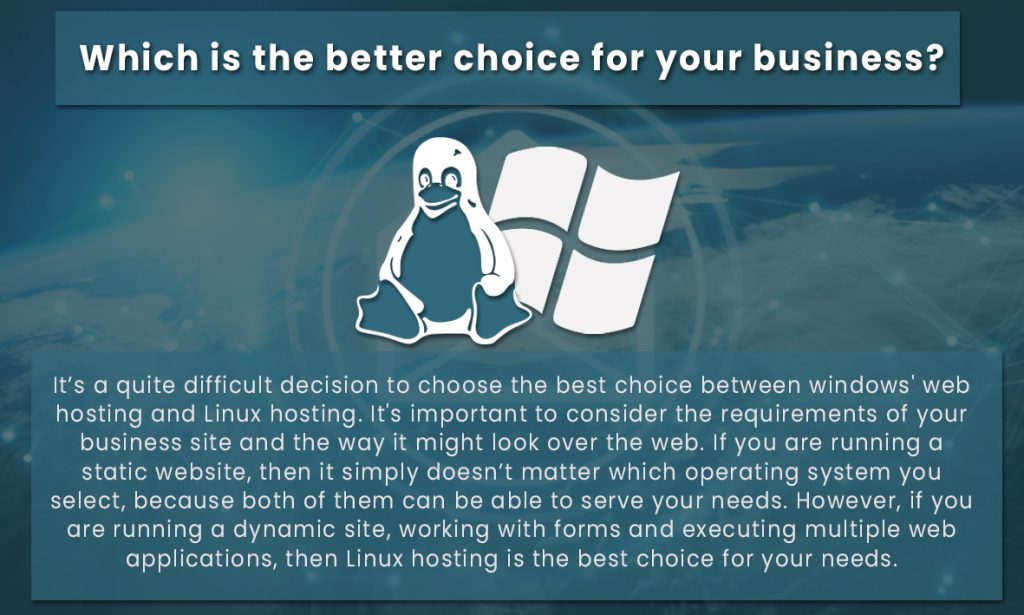 So, if you are confused about choosing the right operating system for your business, it is recommended to have a look at this detailed comparison before making the final choice.
Choosing the right host for windows web hosting UK and Linux hosting:
As we all know that every user is different, and comes with different requirements. Many users do not expect to have more than one domain running on a small hosting plan that comes with a four-page HTML/CSS website. These users are best served by a good company providing affordable web hosting packages through which you can gain maximum disk space and unlimited bandwidth. They also serve with highly automated tools and efficient support team which hold their hands by providing basic sets of instructions.
Other users also need a technical support team which can help them in scaling up everything much rapidly as their requirements for extra resources grows. The customers will be required to carefully review and then interview their hired web hosting company just to make sure they are managing tasks and ready to provide highly extended support.
Identify all the key elements that matter most to you and then schedule your budget. Understand all the tools they are intended to use and ask hard questions. Searching what you want for the first time can save you a lot from several troubles of migration. Also, identify what you want ahead of time so you can save your customers from frustration.
Windows web hosting UK:
Windows is considered as one of the most popular operating systems in the entire world, however, it is still not as popular for web servers as Linux. As we know that windows hosting mainly utilizes Windows Server as and provides the latest Windows-specific technologies.
Advantages of choosing Windows Hosting:
Microsoft Windows has introduced multiple amazing advancements and different reliable changes which make them a more user-friendly choice for every user.
When choosing some most popular web design program with windows hosting, it would make things a lot easier than other hosting types. You don't need to worry about whether it would be supported or not.
If you have plans to build windows based applications then this platform is probably your best choice, as Linux cannot support window-based applications.
Disadvantages
Websites that show some highest volumes of activity, like an e-commerce business, then it may show multiple issues with Windows hosting
Windows servers may need some immediate rebooting so it can run smoothly and efficiently.
Linux web hosting:
Linux hosting UK is considered to be one of the leading open-source operating systems. An open-source is an advanced approach that opens the doors towards free software development with intentions of giving their users great access to the source code. It means users can use or modify the source code much easily & freely.
Advantages of Linux Web Hosting:
Linux hosting mainly uses free open source software that provides a lot of hosting options to its users.
Linux is the safest option to consider when it comes to safety and stability.
Linux web hosting solution looks more compatible with the leading web hosting hardware & software.
Disadvantages of Linux:
The Linux server is a bit difficult to manage and may need great technical expertise and knowledge as compared to the Windows web hosting platform, it also includes working with their command line and then manual editing of configuration files.
Linux hosting is not compatible with Windows applications. And this could be a big issue when your company needs the use of windows based applications.
Which is the better choice for your business?
It's a quite difficult decision to choose the best choice between windows' web hosting and Linux hosting. It's important to consider the requirements of your business site and the way it might look over the web. If you are running a static website, then it simply doesn't matter which operating system you select, because both of them can be able to serve your needs. However, if you are running a dynamic site, working with forms and executing multiple web applications, then Linux hosting is the best choice for your needs.
Both the hosting platforms have plenty of amazing features. These operating systems also have multiple things in common. They have simple, easy, reliable and efficient FTP tools that can help you serve a vast range of file management functions. These two web hosting solutions are considered equivalent in terms of functionality, it simply depends on your hosting needs, and what is more comfortable for you.